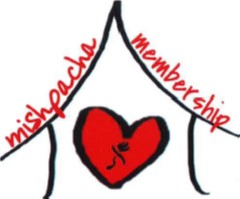 We are so happy that you are considering joining our vibrant, loving community.
Whether your impetus is education for your children or for yourself,
whether you are looking to connect with your peers or across the generations,
whether you seek heartfelt davening or social connections, you are welcome here.
Read on to learn more about membership at Or Hadash, and if you have any questions or would like to talk more, we would love to hear from you!
Please contact interium Executive Director Jason Parker: 404.250.3338 | jason@or-hadash.org
"Pan Pals" (Pandemic Pals)
Are you interested in making new connections with other members? Are you looking forward to in person meetings, but don't want to wait to make a new friend or share ideas on a common interest? The COH Membership Inreach Team is looking for participants in a program we're calling Pan Pals. Open to all age groups, we want to help foster new connections within the community. Participation is simple. Each Pan Pal will be paired up with another Pan Pal and commit to staying in contact via text, email, phone, or mail. The word mitzvah comes from the root tzavtah, meaning connection. The very core of a good deed is how it connects us with others. In our current times, we have to discover new ways to connect with and support one another.
If you, or a family member, are interested in being a Pan Pal, please email Karin Golan at karinegolan@gmail.com, or contact COH directly (communication@or-hadash.org). Include your contact information and your interests. We look forward to making new connections for you, and our community! --The Membership Inreach Team
Tue, October 19 2021 13 Cheshvan 5782