Mission Statement
Congregation Or Hadash is a dynamic, egalitarian (our first 5 synagogue Presidents were women), Conservative synagogue offering a warm, inclusive, spiritual Jewish environment. We achieve our mission by dedicating ourselves to the following values:
תפילה ושירה Inspiring Through Prayer, Ritual, and Music
לימוד Promoting Lifelong Learning
תיקון עולם Embracing Tikkun Olam
אהבת ישראל Encouraging Love of Israel, and
קהילה קדושה Creating a Caring Community
Check Out Our Spiritual Space
Shabbat Live
Can't be at
Or Hadash, don't worry!
You can view our services and special programs live from your desktop or mobile device.
Tue, October 16 2018
7 Cheshvan 5779

Click the logo to make your 2018 Kol Nidre Appeal donation.

---
Join us for
Or Hadash's Traditional Long Table Event
Saturday, October 20 at 7:30 pm
---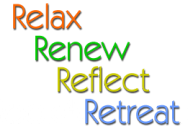 2018 Congregational Retreat (11/2-4)
Click logo to Register
View FAQs and registration fees

---
In a recent report noted to the crime & safety section of Nextdoor.com; there have been break-ins and vandalism to some vehicles parked at Classic Collision (our neighbors next door). With this in mind we want to take the time to reiterate the need for our family and guests to stay vigilant. Remember to lock your car and remove the visibility of your valuables while parked in Or Hadash's lot. If you see something suspicious please report it to our officer on duty or to Scott Allen immediately. If you would like to read the report... click here.
---
Today's Calendar
---
Upcoming Programs & Events
---
Parashat Lech L'cha
Candle Lighting
Havdalah
Motzei Shabbat, Oct 20, 7:28p
Erev Hanukkah
View Calendar
Tue, October 16 2018 7 Cheshvan 5779