Welcome to Or Hadash
COVID-19 Update: During these uncertain times we are committed to physical distancing, but not social distancing!
Check here regularly for scheduling updates of virtual*
Or Hadash services and programming.
Youth and Family Education
Registration is Open
This is Real and You Are Completely Unprepared:
A High Holiday Book/Spiritual Discussion Group
Wednesdays and Thursdays, July-September
Learn more and RSVP
Tuesday, August 11
7:00 am Morning Minyan
Siddur Sim Shalom

12:00 pm Torah in the Woods
7:30 pm YIVO Folklore Discussion Group
Assignment: Lectures | Ritual & Belief
Join Zoom Meeting at 7:30 pm
for a discussion of the lectures:
Meeting ID: 829 9535 2562
Password: folklore
Contact Peggy Freedman for more information
Wednesday, August 12
7:00 pm This is Real... Discussion Group
Thursday, August 13
12:00 pm This is Real... Discussion Group
8:00 pm Cinagro Wine Experience
Friday, August 14
6:30 pm Servicio de Shabbat
Siddur Lev Shalem
8:45 pm Anshei Darom SE Regional High-Energy Havdalah
Saturday, August 15
9:15 am Shabbat Morning Services
Sunday, August 16
9:15 am Morning Minyan
Siddur Sim Shalom
10:00 pm Punim in the Pew Photo Session
1:00 pm Song Circle
8:00 pm Deadline for Holiday Videos
---
*If you prefer to access any of the virtual programs by phone, contact Scott Allen for more information.
---
---
Mission Statement
Congregation Or Hadash is a dynamic, egalitarian (our first 5 synagogue Presidents were women), Conservative synagogue offering a warm, inclusive, spiritual Jewish environment. We achieve our mission by dedicating ourselves to the following values:
תפילה ושירה Inspiring Through Prayer, Ritual, and Music
לימוד Promoting Lifelong Learning
תיקון עולם Embracing Tikkun Olam
אהבת ישראל Encouraging Love of Israel, and
קהילה קדושה Creating a Caring Community
Check Out Our Spiritual Space
Tue, August 11 2020
21 Av 5780
---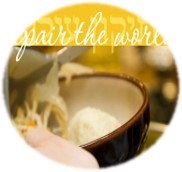 Tikkun Olam/Repairing the World
Immediate Need for 3 Host Families
World Health Organization
COVID-19
Advice for the Public | Q&A |
National Institutes of Health (NIH)
Coronavirus TAX Relief
Job Cuts... What to Do
Resource Flyer

** Local Resources **
Jewish Federation Resources
JF&CS Expanded Services
Sandy Springs COVID-19 Response
Sandy Springs Police Residential Check
---

Simple ways to fight hate in general and antisemitism in particular | Read more
---
Tue, August 11 2020 21 Av 5780