Mission Statement
Congregation Or Hadash is a dynamic, egalitarian (our first 5 synagogue Presidents were women), Conservative synagogue offering a warm, inclusive, spiritual Jewish environment. We achieve our mission by dedicating ourselves to the following values:
תפילה ושירה Inspiring Through Prayer, Ritual, and Music
לימוד Promoting Lifelong Learning
תיקון עולם Embracing Tikkun Olam
אהבת ישראל Encouraging Love of Israel, and
קהילה קדושה Creating a Caring Community
Check Out Our Spiritual Space
Shabbat Live
Can't be at
Or Hadash, don't worry!
You can view our services and special programs live from your desktop or mobile device.
Wed, February 19 2020
24 Shevat 5780
(Click images below for more info or to RSVP)
---
Or Hadash Rabbi Search
Information and Progress
February Search Notes

---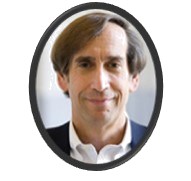 Tillie and Max Stein Family Lecture
Aaron David Miller | Guest Speaker
7:30 pm Tuesday, March 3 | RSVP
---

Simple ways to fight hate in general and antisemitism in particular | Read more
---

Tour Argentina with Rabbi Mario
May 10 - 21, 2020 | RSVP/Detail
---

Experiencing the potential impact of a hurricane or storm can be devastating.
We know preparedness is the key to supporting others in time of need. Please click the icon above and see how you can help!
---
Today's Calendar
---
Upcoming Programs & Events
---
This week's Torah portion is

Parshat Mishpatim
Candle Lighting
Havdalah
Motzei Shabbat, Feb 22, 6:58p
Shabbat Mevarchim & Parshat Shekalim
View Calendar
Wed, February 19 2020 24 Shevat 5780