Stand Up to Hate
Stand Up to Hate

Following our January 6 Community Solidarity Event, please use and share these simple ways to fight hate in general and antisemitism in particular.
Sign the #HateFreeGA online petition demanding action from our Georgia lawmakers (For more information visit: atlanta.adl.org/hate-free-ga)
Urge your U.S. representative to join the Bi-Partisan Taskforce to Combat Antisemitism: ajc.org/taskforce
Report antisemitic incidents to the FBI and ADL: adl.org/reportincident
Keep yourself informed on the evolution of hate speech: ajc.org/translatehate
Contact Zach Williams (zwilliams@jewishatlanta.org) with the Secure Community Network (SCN) for a comprehensive security assessment and implementation strategy for your organization.
Connect with the Atlanta Initiative Against Anti-Semitism for additional resources: stopantisemitismatl.org
Wed, February 19 2020
24 Shevat 5780
(Click images below for more info or to RSVP)
---
Or Hadash Rabbi Search
Information and Progress
February Search Notes

---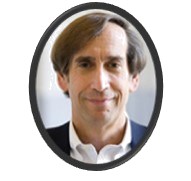 Tillie and Max Stein Family Lecture
Aaron David Miller | Guest Speaker
7:30 pm Tuesday, March 3 | RSVP
---

Simple ways to fight hate in general and antisemitism in particular | Read more
---

Tour Argentina with Rabbi Mario
May 10 - 21, 2020 | RSVP/Detail
---

Experiencing the potential impact of a hurricane or storm can be devastating.
We know preparedness is the key to supporting others in time of need. Please click the icon above and see how you can help!
---
Today's Calendar
---
Upcoming Programs & Events
---
This week's Torah portion is

Parshat Mishpatim
Candle Lighting
Havdalah
Motzei Shabbat, Feb 22, 6:58p
Shabbat Mevarchim & Parshat Shekalim
View Calendar
Wed, February 19 2020 24 Shevat 5780