The Two Teshuvot
Monday, August 3, 2020
•
13 Av 5780
12:00 PM - 2:00 PM
Zoom from Israel
Join Masorti Olami and The Rabbinical Assembly for a discussion the two positions / answers of the Masorti/Conservative Movement on the topic of streaming on Shabbat and Holidays.
Hear both sides from Rabbi Amy Levin and Rabbi Joshua Heller, moderated by Rabbi Analia Bortz.
The discussion will be in English, translated simultaneously into Spanish and French.
Registration is required to join this discussion.
Click here for complete details.
Share Print Save To My Calendar
Tue, August 11 2020
21 Av 5780
---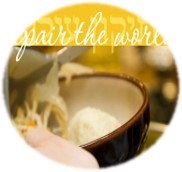 Tikkun Olam/Repairing the World
Immediate Need for 3 Host Families
World Health Organization
COVID-19
Advice for the Public | Q&A |
National Institutes of Health (NIH)
Coronavirus TAX Relief
Job Cuts... What to Do
Resource Flyer

** Local Resources **
Jewish Federation Resources
JF&CS Expanded Services
Sandy Springs COVID-19 Response
Sandy Springs Police Residential Check
---

Simple ways to fight hate in general and antisemitism in particular | Read more
---
Tue, August 11 2020 21 Av 5780