Machon Hadash
Upcoming Sessions
1. Saturday, September 22, 2018 • 13 Tishrei 5779
9:30 AM - 12:00 PM
Congregation Or Hadash
2. Wednesday, September 26, 2018 • 17 Tishrei 5779
4:45 PM - 6:30 PM
Congregation Or Hadash
3. Saturday, September 29, 2018 • 20 Tishrei 5779
9:30 AM - 12:00 PM
Congregation Or Hadash
4. Wednesday, October 3, 2018 • 24 Tishrei 5779
4:45 PM - 6:30 PM
Congregation Or Hadash
5. Wednesday, October 10, 2018 • 1 Cheshvan 5779
4:45 PM - 6:30 PM
Congregation Or Hadash
6. Saturday, October 13, 2018 • 4 Cheshvan 5779
9:30 AM - 12:00 PM
Congregation Or Hadash
7. Wednesday, October 17, 2018 • 8 Cheshvan 5779
4:45 PM - 6:30 PM
Congregation Or Hadash
8. Saturday, October 20, 2018 • 11 Cheshvan 5779
9:30 AM - 12:00 PM
Congregation Or Hadash
9. Wednesday, October 24, 2018 • 15 Cheshvan 5779
4:45 PM - 6:30 PM
Congregation Or Hadash
10. Saturday, October 27, 2018 • 18 Cheshvan 5779
9:30 AM - 12:00 PM
Congregation Or Hadash
11. Wednesday, October 31, 2018 • 22 Cheshvan 5779
4:45 PM - 6:30 PM
Congregation Or Hadash
12. Wednesday, November 7, 2018 • 29 Cheshvan 5779
4:45 PM - 6:30 PM
Congregation Or Hadash
13. Saturday, November 10, 2018 • 2 Kislev 5779
9:30 AM - 12:00 PM
Congregation Or Hadash
14. Wednesday, November 14, 2018 • 6 Kislev 5779
4:45 PM - 6:30 PM
Congregation Or Hadash
15. Wednesday, November 28, 2018 • 20 Kislev 5779
4:45 PM - 6:30 PM
Congregation Or Hadash
16. Saturday, December 1, 2018 • 23 Kislev 5779
9:30 AM - 12:00 PM
Congregation Or Hadash
17. Wednesday, December 5, 2018 • 27 Kislev 5779
4:45 PM - 6:30 PM
Congregation Or Hadash
18. Saturday, December 8, 2018 • 30 Kislev 5779
9:30 AM - 12:00 PM
Congregation Or Hadash
19. Wednesday, December 12, 2018 • 4 Tevet 5779
4:45 PM - 6:30 PM
Congregation Or Hadash
20. Saturday, December 15, 2018 • 7 Tevet 5779
9:30 AM - 12:00 PM
Congregation Or Hadash
21. Wednesday, January 9, 2019 • 3 Sh'vat 5779
4:45 PM - 6:30 PM
Congregation Or Hadash
22. Saturday, January 12, 2019 • 6 Sh'vat 5779
9:30 AM - 12:00 PM
Congregation Or Hadash
23. Wednesday, January 16, 2019 • 10 Sh'vat 5779
4:45 PM - 6:30 PM
Congregation Or Hadash
24. Saturday, January 19, 2019 • 13 Sh'vat 5779
9:30 AM - 12:00 PM
Congregation Or Hadash
25. Wednesday, January 23, 2019 • 17 Sh'vat 5779
4:45 PM - 6:30 PM
Congregation Or Hadash
26. Saturday, January 26, 2019 • 20 Sh'vat 5779
9:30 AM - 12:00 PM
Congregation Or Hadash
27. Wednesday, January 30, 2019 • 24 Sh'vat 5779
4:45 PM - 6:30 PM
Congregation Or Hadash
28. Saturday, February 2, 2019 • 27 Sh'vat 5779
9:30 AM - 12:00 PM
Congregation Or Hadash
29. Wednesday, February 6, 2019 • 1 Adar I 5779
4:45 PM - 6:30 PM
Congregation Or Hadash
30. Saturday, February 9, 2019 • 4 Adar I 5779
9:30 AM - 12:00 PM
Congregation Or Hadash
31. Wednesday, February 13, 2019 • 8 Adar I 5779
4:45 PM - 6:30 PM
Congregation Or Hadash
32. Wednesday, February 20, 2019 • 15 Adar I 5779
4:45 PM - 6:00 PM
Congregation Or Hadash
33. Saturday, February 23, 2019 • 18 Adar I 5779
9:30 AM - 12:00 PM
Congregation Or Hadash
34. Wednesday, February 27, 2019 • 22 Adar I 5779
4:45 PM - 6:30 PM
Congregation Or Hadash
35. Saturday, March 2, 2019 • 25 Adar I 5779
9:30 AM - 12:00 PM
Congregation Or Hadash
36. Wednesday, March 6, 2019 • 29 Adar I 5779
4:45 PM - 6:30 PM
Congregation Or Hadash
37. Saturday, March 9, 2019 • 2 Adar II 5779
9:30 AM - 12:00 PM
Congregation Or Hadash
38. Wednesday, March 13, 2019 • 6 Adar II 5779
4:45 PM - 6:30 PM
Congregation Or Hadash
39. Saturday, March 16, 2019 • 9 Adar II 5779
9:30 AM - 12:00 PM
Congregation Or Hadash
40. Wednesday, March 20, 2019 • 13 Adar II 5779
4:45 PM - 6:30 PM
Congregation Or Hadash
41. Saturday, March 23, 2019 • 16 Adar II 5779
9:30 AM - 12:00 PM
Congregation Or Hadash
42. Wednesday, March 27, 2019 • 20 Adar II 5779
4:45 PM - 6:30 PM
Congregation Or Hadash
43. Wednesday, April 10, 2019 • 5 Nisan 5779
4:45 PM - 6:30 PM
Congregation Or Hadash
44. Saturday, April 13, 2019 • 8 Nisan 5779
9:30 AM - 12:00 PM
Congregation Or Hadash
45. Wednesday, April 17, 2019 • 12 Nisan 5779
4:45 PM - 6:30 PM
Congregation Or Hadash
46. Wednesday, April 24, 2019 • 19 Nisan 5779
4:45 PM - 6:30 PM
Congregation Or Hadash
47. Wednesday, May 1, 2019 • 26 Nisan 5779
4:45 PM - 6:30 PM
Congregation Or Hadash
48. Saturday, May 4, 2019 • 29 Nisan 5779
9:30 AM - 12:00 PM
Congregation Or Hadash
49. Wednesday, May 8, 2019 • 3 Iyar 5779
4:45 PM - 6:30 PM
Congregation Or Hadash
50. Saturday, May 11, 2019 • 6 Iyar 5779
9:30 AM - 12:00 PM
Congregation Or Hadash
Past Sessions
Saturday, September 15, 2018 • 6 Tishrei 5779 -

9:30 AM - 12:00 PM

-

Congregation Or Hadash
Saturday, September 8, 2018 • 28 Elul 5778 -

9:30 AM - 12:00 PM

-

Congregation Or Hadash
Wednesday, September 5, 2018 • 25 Elul 5778 -

4:45 PM - 6:30 PM

-

Congregation Or Hadash
Machon Hadash: 3rd-7th grade meets on Wednesday afternoons from 4:45-6:30 pm. K-6th Grade meets on Shabbat mornings from 9:30 am-12:00 pm. Our pre-school program for 3 and 4 year-olds meets on Shabbat mornings as well from 10:00-11:00 am. For more information please contact Rachel Herman, Director of Education & Youth Activities, at rherman@or-hadash.org.
Share Print Save To My Calendar
Sat, September 22 2018
13 Tishrei 5779
If you are able to Host families or are looking for relief lodging in Sandy Springs, please complete this form.
---

Click the logo to make your 2018 Kol Nidre Appeal donation.

---
(September 25, 2018)
Click logo to RSVP!
Click here for complete info.
---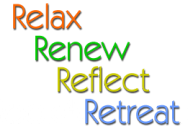 2018 Congregational Retreat (11/2-4)
Click logo to Register
View FAQs and registration fees

---
Today's Calendar
Sammy Lebowitz Bar Mitzvah
Shabbat Services

: 9:15a
Machon Hadash
: 9:30a
Havdalah

: 8:05p
---
Upcoming Programs & Events
---
Parashat Haazinu
Candle Lighting
Havdalah
Motzei Shabbat, Sep 22, 8:05p
Erev Sukkot
View Calendar
Sat, September 22 2018 13 Tishrei 5779