Machon Hadash
Upcoming Sessions
1. Wednesday, February 19, 2020
•
24 Shevat 5780
5:00 PM - 6:45 PM
2. Wednesday, February 26, 2020
•
1 Adar 5780
5:00 PM - 6:45 PM
3. Wednesday, March 4, 2020
•
8 Adar 5780
5:00 PM - 6:45 PM
4. Wednesday, March 11, 2020
•
15 Adar 5780
5:00 PM - 6:45 PM
5. Wednesday, March 18, 2020
•
22 Adar 5780
5:00 PM - 6:45 PM
6. Wednesday, March 25, 2020
•
29 Adar 5780
5:00 PM - 6:45 PM
7. Wednesday, April 1, 2020
•
7 Nisan 5780
5:00 PM - 6:45 PM
8. Wednesday, April 22, 2020
•
28 Nisan 5780
5:00 PM - 6:45 PM
9. Wednesday, April 29, 2020
•
5 Iyyar 5780
5:00 PM - 6:45 PM
10. Wednesday, May 6, 2020
•
12 Iyyar 5780
5:00 PM - 6:45 PM
Past Sessions
Wednesday, February 12, 2020

•

17 Shevat 5780

-

5:00 PM - 6:45 PM
Wednesday, February 5, 2020

•

10 Shevat 5780

-

5:00 PM - 6:45 PM
Wednesday, January 29, 2020

•

3 Shevat 5780

-

5:00 PM - 6:45 PM
Wednesday, January 22, 2020

•

25 Tevet 5780

-

5:00 PM - 6:45 PM
Wednesday, January 15, 2020

•

18 Tevet 5780

-

5:00 PM - 6:45 PM
Wednesday, January 8, 2020

•

11 Tevet 5780

-

5:00 PM - 6:45 PM
Wednesday, December 18, 2019

•

20 Kislev 5780

-

5:00 PM - 6:45 PM
Wednesday, December 11, 2019

•

13 Kislev 5780

-

5:00 PM - 6:45 PM
Wednesday, December 4, 2019

•

6 Kislev 5780

-

5:00 PM - 6:45 PM
Wednesday, November 20, 2019

•

22 Cheshvan 5780

-

5:00 PM - 6:45 PM
Wednesday, November 13, 2019

•

15 Cheshvan 5780

-

5:00 PM - 6:45 PM
Wednesday, November 6, 2019

•

8 Cheshvan 5780

-

5:00 PM - 6:45 PM
Wednesday, October 30, 2019

•

1 Cheshvan 5780

-

5:00 PM - 6:45 PM
Wednesday, October 23, 2019

•

24 Tishrei 5780

-

5:00 PM - 6:45 PM
Wednesday, October 16, 2019

•

17 Tishrei 5780

-

5:00 PM - 6:45 PM
Wednesday, September 25, 2019

•

25 Elul 5779

-

5:00 PM - 6:45 PM
Wednesday, September 18, 2019

•

18 Elul 5779

-

5:00 PM - 6:45 PM
Wednesday, September 11, 2019

•

11 Elul 5779

-

5:00 PM - 6:45 PM
Wednesday, September 4, 2019

•

4 Elul 5779

-

5:00 PM - 6:45 PM
Machon Hadash: 3rd-7th grade meets on Wednesday afternoons from 5:00-6:45 pm.
***The building will be open for snack, homework hour and drop-off beginning at 3:30 pm.
Share Print Save To My Calendar
Wed, February 19 2020
24 Shevat 5780
(Click images below for more info or to RSVP)
---
Or Hadash Rabbi Search
Information and Progress
February Search Notes

---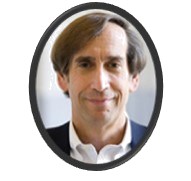 Tillie and Max Stein Family Lecture
Aaron David Miller | Guest Speaker
7:30 pm Tuesday, March 3 | RSVP
---

Simple ways to fight hate in general and antisemitism in particular | Read more
---

Tour Argentina with Rabbi Mario
May 10 - 21, 2020 | RSVP/Detail
---

Experiencing the potential impact of a hurricane or storm can be devastating.
We know preparedness is the key to supporting others in time of need. Please click the icon above and see how you can help!
---
Today's Calendar
---
Upcoming Programs & Events
---
This week's Torah portion is

Parshat Mishpatim
Candle Lighting
Havdalah
Motzei Shabbat, Feb 22, 6:58p
Shabbat Mevarchim & Parshat Shekalim
View Calendar
Wed, February 19 2020 24 Shevat 5780