IAC Eitanim (offsite)
Upcoming Sessions
1. Thursday, February 27, 2020
•
2 Adar 5780
6:00 PM - 8:30 PM
TBD
2. Thursday, March 12, 2020
•
16 Adar 5780
6:00 PM - 8:30 PM
TBD
Past Sessions
Thursday, February 6, 2020

•

11 Shevat 5780

-

6:00 PM - 8:30 PM

-

TBD
Thursday, January 23, 2020

•

26 Tevet 5780

-

6:00 PM - 8:30 PM

-

TBD
Thursday, January 9, 2020

•

12 Tevet 5780

-

6:00 PM - 8:30 PM

-

TBD
Thursday, December 12, 2019

•

14 Kislev 5780

-

6:00 PM - 8:30 PM

-

B'nai Torah
Thursday, November 21, 2019

•

23 Cheshvan 5780

-

6:00 PM - 8:30 PM

-

B'nai Torah
Thursday, November 7, 2019

•

9 Cheshvan 5780

-

6:00 PM - 8:30 PM

-

B'nai Torah
Thursday, October 24, 2019

•

25 Tishrei 5780

-

6:00 PM - 8:30 PM

-

Richman House
A creative program for 8th-10th graders run by IAC in partnership with Congregation Or Hadash, B'nai Torah and Beth Shalom. Give your teens the opportunity to connect with Israel through technology, innovation, and entrepreneurship.
Share Print Save To My Calendar
Wed, February 19 2020
24 Shevat 5780
(Click images below for more info or to RSVP)
---
Or Hadash Rabbi Search
Information and Progress
February Search Notes

---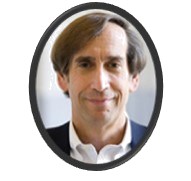 Tillie and Max Stein Family Lecture
Aaron David Miller | Guest Speaker
7:30 pm Tuesday, March 3 | RSVP
---

Simple ways to fight hate in general and antisemitism in particular | Read more
---

Tour Argentina with Rabbi Mario
May 10 - 21, 2020 | RSVP/Detail
---

Experiencing the potential impact of a hurricane or storm can be devastating.
We know preparedness is the key to supporting others in time of need. Please click the icon above and see how you can help!
---
Today's Calendar
---
Upcoming Programs & Events
---
This week's Torah portion is

Parshat Mishpatim
Candle Lighting
Havdalah
Motzei Shabbat, Feb 22, 6:58p
Shabbat Mevarchim & Parshat Shekalim
View Calendar
Wed, February 19 2020 24 Shevat 5780