Tillie & Max Stein Family Lecture
Tuesday, March 3, 2020
•
7 Adar 5780
7:30 PM - 9:30 PM
Crises, Cosmic Oy Veys & Cri de Coeurs:
What 25 Years of Travelling the Negotiator's Highway
Taught Me About Life, Leadership, Winning and Losing
Tillie and Max Stein Family Lecture
Aaron David Miller,
Senior Fellow at the Carnegie Endowment for
International Peace, focusing on U.S. Foreign Policy
(reception to follow presentation)
Lecture is free and open to the community.
A government ID is required along with RSVP to Michele.hilary.freesman@emory.edu
The Tillie and Max Stein Family Lecture on modern Israel and modern Jewish history was established at the request of Tillie Stein (z'l) to provide our congregational members an opportunity for Jewish and Israel learning. The lectures commemorate the Steins' memory and an unbending commitment to their Jewish values, the Jewish people, and Israel. With joyful engagement, they passed these beliefs to their children, grandchildren and their families.
Share Print Save To My Calendar
Wed, February 19 2020
24 Shevat 5780
(Click images below for more info or to RSVP)
---
Or Hadash Rabbi Search
Information and Progress
February Search Notes

---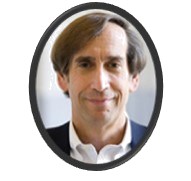 Tillie and Max Stein Family Lecture
Aaron David Miller | Guest Speaker
7:30 pm Tuesday, March 3 | RSVP
---

Simple ways to fight hate in general and antisemitism in particular | Read more
---

Tour Argentina with Rabbi Mario
May 10 - 21, 2020 | RSVP/Detail
---

Experiencing the potential impact of a hurricane or storm can be devastating.
We know preparedness is the key to supporting others in time of need. Please click the icon above and see how you can help!
---
Today's Calendar
---
Upcoming Programs & Events
---
This week's Torah portion is

Parshat Mishpatim
Candle Lighting
Havdalah
Motzei Shabbat, Feb 22, 6:58p
Shabbat Mevarchim & Parshat Shekalim
View Calendar
Wed, February 19 2020 24 Shevat 5780