Family B'nai Mitzvah Class
Upcoming Sessions
1. Sunday, February 23, 2020
•
28 Shevat 5780
11:00 AM - 12:00 PM
2. Sunday, March 1, 2020
•
5 Adar 5780
11:00 AM - 12:00 PM
3. Sunday, March 8, 2020
•
12 Adar 5780
11:00 AM - 1:00 PM
Past Sessions
Sunday, February 16, 2020

•

21 Shevat 5780

-

11:00 AM - 12:00 PM

-

MaCoM at B'nai Torah
Sunday, February 9, 2020

•

14 Shevat 5780

-

11:00 AM - 12:00 PM
All families with upcoming b'nai mitzvah are asked to participate in our b'nai mitzvah class designed for the student and their parents.
***These classes are one of the three steps that Or Hadash will guide you through in the Bar/Bat Mitzvah journey (1. Individual Torah/Haftorah learning with Rabbi Analia 2. Service Learning Workshops with Rabbi Mario 3. Family B'nai Mitzvah Classes)
The classes will meet for 5 Sessions on Sunday Mornings from 11:00 am - 12:00 pm between February 9 and March 8th, 2020.
February 9th - Talit/Tzizit - The prayer-phanelia now that you are a bar/bat mitzvah
February 16th- The B'nai Mitzvah check list and rituals for Jewish adults (session takes place at MaCoM)
February 23rd - What role does Israel play in your lives now that you are Jewish adults?
March 1 - Tikkun Olam - Be a responsible Jewish adult for the world around you
Mar 8 - Student volunteer opportunities at Purim carnival
Share Print Save To My Calendar
Wed, February 19 2020
24 Shevat 5780
(Click images below for more info or to RSVP)
---
Or Hadash Rabbi Search
Information and Progress
February Search Notes

---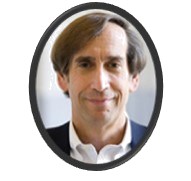 Tillie and Max Stein Family Lecture
Aaron David Miller | Guest Speaker
7:30 pm Tuesday, March 3 | RSVP
---

Simple ways to fight hate in general and antisemitism in particular | Read more
---

Tour Argentina with Rabbi Mario
May 10 - 21, 2020 | RSVP/Detail
---

Experiencing the potential impact of a hurricane or storm can be devastating.
We know preparedness is the key to supporting others in time of need. Please click the icon above and see how you can help!
---
Today's Calendar
---
Upcoming Programs & Events
---
This week's Torah portion is

Parshat Mishpatim
Candle Lighting
Havdalah
Motzei Shabbat, Feb 22, 6:58p
Shabbat Mevarchim & Parshat Shekalim
View Calendar
Wed, February 19 2020 24 Shevat 5780