e-Hadashot (חדשות) Weekly Newsletter
September 9, 2020 | 20 Elul 5780 - אלול
Shabbat Candle Lighting 7:30 pm | Havdalah 8:17 pm
Parashat Nitzavim-Vayeilech 5780 | פרשת נִצָּבִים־וַיֵּלֶךְ
Spiritual Leader:
Rabbi Lauren Henderson

The office is open so long as it is safe for the staff to be here.
We have made plans for remote access if we need to work from home.
Or Hadash will continue to Zoom all services, classes, life-cycle events,
and meetings for the foreseeable future. We will be guided by advice from the CDC, NIH
and other science and health experts for when it will be safe to change these plans.
We are here to answer your questions
Gail Duner, President
Scott Allen, Executive Director
Rabbi Lauren Henderson
Volunteer Opportunities
Berman Commons Tikkun Olam Projects
Gift Card for the Residents
Beautification Project
CAC: Supporting Those Who Are Hungry
Tech Volunteers Needed (Adults and Teens)
Or Hadash is looking to create a Tech team. Do you like to create and edit videos? Enjoy digital photography? Teach others to use their devices? If you are a techie, and want to volunteer, please send an email to Scott Allen with your information.
This is Real and You Are Completely Unprepared:
A High Holiday Book/Spiritual Discussion Group | September 9, 10
Continuing Break-Out Study Groups / Wednesday's and Thursday's through September.
The high holidays are a marathon season of personal and collective transformation. And just like a marathon, you have to train and prepare in order to get the most out of the experience. Rabbi Lauren to facilitate. Learn more and RSVP. You need only to RSVP once for Wednesday (7:00 pm) or Thursday (12:00 pm) discussion group!

COH Book Club: Wonderful Books and Thought Provoking Discussion
7:00 pm Thursday, September 9 | View Schedule and Book Selections
This season, our book club members have chosen their own books. All meetings will be conducted via Zoom platform (link will be posted to the homepage) and airs monthly on the second Wednesday (unless otherwise noted). For additional information about this club, please contact Cheryl Hecht @ cohbookclub@aol.com.
Selihot Night Live | 8:30 PM Saturday, September 12 | Rgistration is required
The Conservative Movement comes together to learn, sing, and connect as a community. Over 60 rabbis and cantors will present, and a variety of Selihot services will be offered throughout the evening. Registration will close on Thursday, September 10. After that time, those who have not registered will be able to watch a portion of the programming on our YouTube channels. An email with links to all of the programming and text sheets for presentations and services will be sent to all registered participants on Friday, September 11. This program is free and open to the community.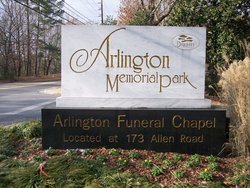 COH Annual Cemetery Visitation at Arlington Memorial Park
10:00 am Sunday, September 27, 2020 | Registration is required
For many people, visiting the graves of loved ones prior to the High Holidays is a Jewish custom that helps connect us to the spiritual themes of renewal, repentance, reflection, and growth through memories of our loved ones. Rabbi Lauren will lead the service. There are a limited number of slots for people to attend, so you must register in advance, and everyone must wear a mask and maintain social distancing. If anyone would like directions to the Or Hadash section of the cemetery, please meet Ronnie Genser in the parking lot in front of the cemetery office no later than 9:50 am so you can follow her in your own car to where this service will be held. All registrants are welcome to be part of this brief, but very meaningful service, even if your loved ones are not buried at Arlington Memorial Park.
High Holiday Activity Reminders:
Join the fun... there's something for everyone!
Create a Rosh Hashanah virtual greeting 'card' to share with our COH family!
Renee Videlefsky said "It felt like I was back with my kids in kindergarten making apple prints!😍" Click here
Congregant Connections... Where are you? We want to hear your stories! Click here
High Holiday Schedule of Events with
RSVP links are provided for all in-person events.
Click here for details!

Succot will be celebrated beginning Friday evening October 2, 2020.
We will be placing our orders for lulav and etrog sets in the next few weeks. If you would like to order your own, the cost is $45/set. Pickup will be at Or Hadash, by appointment. Please send an email to Scott Allen (sallen@or-hadash.org) indicating how many sets you want and we will bill your account accordingly before delivery.
Deadline for orders is September 10.
Youth and Education Programming
Machon Hadash virtual classes are live and in session!
All registered students will receive their schedule of electives and Hebrew in the next 24 hours.
If you'd like to join us but haven't registered yet, please email Amy at amy@or-hadash.org.
Registration is Open!!
We are building a flexible, fun, wildly creative education program for your children this year. We will meet virtually, in the great outdoors, and eventually b'ezrat Hashem/with the help of G-d, in our beautiful building. Join us for a year like no other, and help spark Jewish love and curiosity in the next generation.
Machon Hadash Calendar 2020-2021
Mahon Hadash FAQs
As we embark upon an unusual year of learning, we are committed to keeping you informed about our plans. Whether your questions are about educational philosophy or logistics, we've got an answer! Click here for a listing of frequently asked questions.
Feel free to reach out to Dr. Amy at amy@or-hadash.org with any questions.
LIFE & LEGACY...
What's your passion?
(Click logo or contact Scott Allen
for more information.)
World Health Organization
COVID-19
Advice for the Public | Q&A |
National Institutes of Health (NIH)
Coronavirus TAX Relief
Job Cuts... What to Do
Resource Flyer

** Local Resources **
Jewish Federation Resources
Sandy Springs COVID-19 Response
Sandy Springs Police Residential Check
CAC - Food Relief/Donations
SSCMS-PTO - Food Relief/Donations and Volunteer Opportunities
Upcoming B'nai Mitzvah
(Support our Kids! Active links point to B'nai Mitzvah Projects)

10/3 Adam Blum
10/10 Jonah Murovitz
10/17 Evan Schneiderman
9/9
Jeanney Kutner
9/10
Deborah Schneider
Sam Rubenstein
Natasha Lebowitz
9/11
Gavrielle Diamant
Kirk Halpern
9/12
Evan Eisenstat
Ann Kay
Max Heaven
Lee Estroff
Dawn Tresh
Simon Palatchi
Adina Goodman
9/13
Gabrielle Poline
9/14
Mollye Levine
9/15
Nicole Leff
Yahrzeits | September 11 - 17

9/11
David 'Danny' Lobel, Uncle of Joel Lobel
Marian Flexner, Mother of Paul Flexner
Norman Scherz, Father of Hal Scherz
9/12
Edella Spiegel, Mother of Rita Marokko
Max Spiegel, Father of Rita Marokko
Estelle Zlatkoff Freedman, Mother of Joel Freedman
Bernard Weber, Cousin of Michele Howard
9/13
Larry Binenfeld, Brother of Richard Binenfeld
9/15
Glenn Gordon, Aunt of Daniel Gordon
Pinchas Ginsberg, Grandfather of Jonathan Ginsberg
9/17
Elaine Moss, Sister-in-law of Robert Isenberg
Kenneth Apostolico, Father of Jordana Heaven
Marshall Cohen, Father of Sherman Cohen
Elaine Moss, Aunt of Jaime Goldberg
---
Names in blue denote Memorial Brick in the sanctuary.
Click here to find out how to purchase a Memorial Brick for your loved one.
How will you assure Jewish tomorrows? Click here to learn about LIFE & LEGACY.
September 1 - 7
Building Fund
In Memory of Raquel Spil
Debra and Albert Labovitz
Chesed Fund
In Memory of Dinah Binenfeld
Richard Binenfeld
COH Book Club
In Memory of Steve Zier
Cathy Jacobson
General Fund
In Memory of Raquel Spil
Nancy Broudy
Fran and Mike Cohen
Gabriela Siegel and Morris Benveniste
In Memory of Steven Zier
Jeannine and Aaron Altmann
Gail and Bruce Duner
Cathy and Rick Swerdlin
In Appreciation of Marcy Oppenheimer
Sarah Levy
Rabbis' Discretionary Fund
In Memory of Steven Zier
Alice Braun
Tikkun Olam Fund
In Memory of Leon Rosen and Raquel Spil
Hanora Rosen and Ed Berman
In Appreciation of
Cathy Jacobson and Marjorie Friedman
Denise Fields Lee
---


Click here to honor or memorialize a loved one
with your tax-deductible donation to Congregation Or Hadash.
---
Jewish Atlanta
Click the links below to read what's happening within our community and the Greater Atlanta area.
Stay updated on community involvement during the days of COVID-19 with
National Hispanic Heritage Month Event (9/11) / RSVP is required
Cub Scout Pack 1818 Kick-off Fundraiser and Recruitment throughout September
------------
Jewish Federation Resources
Ramah Darom at Home
-----------
Inside Jewish Atlanta
Get Social | Stay Connected
Tue, September 29 2020 11 Tishrei 5781