e-Hadashot (חדשות) Weekly Newsletter
September 23, 2020 | 5 Tishrei 5781 - תשרי
Shabbat Candle Lighting 7:11 pm | Havdalah 7:58 pm
Shabbat Shuva 2020 | שַׁבָּת שׁוּבָה 5781
Spiritual Leader:
Rabbi Lauren Henderson

The office is open so long as it is safe for the staff to be here.
We have made plans for remote access if we need to work from home.
Or Hadash will continue to Zoom all services, classes, life-cycle events,
and meetings for the foreseeable future. We will be guided by advice from the CDC, NIH
and other science and health experts for when it will be safe to change these plans.
We are here to answer your questions
Gail Duner, President
Scott Allen, Executive Director
Rabbi Lauren Henderson
2020 Holiday Prep & Activities... Beyond Zoom
This past weekend our members were busy helping the community and getting themselves ready for our High Holiday journey together.
We planted over 200 beautiful flowers at Berman Common, went on a spiritual hike at Big Trees, and Rabbi Lauren and Joel wished a Shana Tova to over 200 carloads of members as you came by to pick up your survival bags and machzors.
2020 Holiday Prep & Activities... Beyond Zoom, click here
2020 Holiday Ark Time, click here
This is Real and You Are Completely Unprepared:
A High Holiday Book/Spiritual Discussion Group | September 23, 24
Continuing Break-Out Study Groups / Wednesday's and Thursday's through September.
The high holidays are a marathon season of personal and collective transformation. And just like a marathon, you have to train and prepare in order to get the most out of the experience. Rabbi Lauren to facilitate. Learn more and RSVP. You need only to RSVP once for Wednesday (7:00 pm) or Thursday (12:00 pm) discussion group!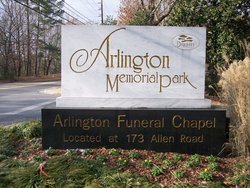 COH Annual Cemetery Visitation at Arlington Memorial Park
10:00 am Sunday, September 27, 2020 | Registration is required
For many people, visiting the graves of loved ones prior to the High Holidays is a Jewish custom that helps connect us to the spiritual themes of renewal, repentance, reflection, and growth through memories of our loved ones. Rabbi Lauren will lead the service. There are a limited number of slots for people to attend, so you must register in advance, and everyone must wear a mask and maintain social distancing. If anyone would like directions to the Or Hadash section of the cemetery, please meet Ronnie Genser in the parking lot in front of the cemetery office no later than 9:50 am so you can follow her in your own car to where this service will be held. All registrants are welcome to be part of this brief, but very meaningful service, even if your loved ones are not buried at Arlington Memorial Park.
Men's Club Regional Havdalah | 7:00 pm Saturday, September 26
Join COH Men's Club and congregations throughout the Southeast for the monthly Havdalah from the Anshei Darom Region. Last month's regional Havdalah was led by Rabbi Lauren Henderson. This month Rabbi Alon Ferency of Heska Amuna Synagogue, Knoxville, TN, will lead. Before being ordained at the Ziegler School in 2010, he studied Israeli-Palestinian integration at Harvard University and then joined the Peace Corps and worked in the music business. Visit with old friends around the Southeast and make new friends. Open to the community at this Zoom link: https://zoom.us/j/7081764414.
End-of-Shiva Observance for Justice Ginsburg | 2:00 pm Friday, October 2
The Atlanta Section of National Council of Jewish Women will be publicly observing the end of the traditional seven-day Jewish mourning period (shiva) for Supreme Court Justice Ruth Bader Ginsburg. The event will take place at the Sandy Springs City Springs Complex. NCJW invites the entire community to join this special observance. Face masks are required on City of Sandy Springs property. There will be a brief memorial service led by local Jewish leaders, who will lead attendees in song, prayer and the blowing of the shofar, the traditional call of a ram's horn. The service will be followed by a ritual walk around the block, which traditionally marks the end of the shiva period. Complete press release.
Youth Yoga in the Sukkah | Saturday, October 3
Join beloved Jewish educator Rachel Herman to shake the lulav, stretch our bodies, and welcome the fall weather. Each session is limited to 9 children. Sessions will be geared toward a particular age-group, but if you'd like to bring a sibling group together, you may. Please email Amy with questions: amy@or-hadash.org. For COVID safety, groups will be small, spaces are limited, and sign-up is required. Click here to register.
The 12:30 session will be geared toward early elementary children (K-2)
The 1:30 session will be geared toward middle/late elementary (3-5th grade)
The 2:30 session will be geared toward middle schoolers (6-8th grade)
Everything is Mere Breath: Reading Qohelet
7:00 pm Tuesday, October 6 | RSVP is requested
Join Dr. Amy in reading Qohelet, the traditional text of Sukkot -- a beautiful and deeply challenging text that questions traditional wisdom about what constitutes success, and asks whether our lives "add up" to anything at all. If not wealth, if not legacy, if not status or innovation … what matters in this life? And why would we read this text as we celebrate the harvest?
COH Book Club: Wonderful Books and Thought Provoking Discussion
7:00 pm Wednesday, October 14 | View Schedule and Book Selections
This season, our book club members have chosen their own books. All meetings will be conducted via Zoom platform (link will be posted to the homepage) and airs monthly on the second Wednesday (unless otherwise noted). For additional information about this club, please contact Cheryl Hecht @ cohbookclub@aol.com.
The Daytime Book Club is no longer waiting for CV19 to end! We are now reaching out to our old friends (and new) who are interested in zooming into this daytime activity on the 4th Wednesday of each month at 1:30 pm. Books are chosen, and discussion is led, by participants. If you would like to join us please contact Hanora Rosen (hanoralrosen@gmail.com) to be put on the roster.
High Holiday Activity Reminders:
Join the fun... there's something for everyone!
Create a virtual 'card' to share with our COH family!
Thank you Sheryl Erez and Melaine Levine --and-- Johanna, Alan, and Michelle Epstein
for your beautiful contributions to our Scrapbook!
Renee Videlefsky said "It felt like I was back with my kids in kindergarten making apple prints!😍"
The Spiritual Walk is still open... Click here for details!
Youth and Education Programming
Machon Hadash virtual classes are live and in session!
All registered students will receive their schedule of electives and Hebrew in the next 24 hours.
If you have questions about registration, please email Dr. Amy at amy@or-hadash.org.
Registration is Open!!
We are building a flexible, fun, wildly creative education program for your children this year. We will meet virtually, in the great outdoors, and eventually b'ezrat Hashem/with the help of G-d, in our beautiful building. Join us for a year like no other, and help spark Jewish love and curiosity in the next generation.
Machon Hadash Calendar 2020-2021
Mahon Hadash FAQs
As we embark upon an unusual year of learning, we are committed to keeping you informed about our plans. Whether your questions are about educational philosophy or logistics, we've got an answer! Click here for a listing of frequently asked questions.
Feel free to reach out to Dr. Amy at amy@or-hadash.org with any questions.
LIFE & LEGACY...
What's your passion?
(Click logo or contact Scott Allen
for more information.)
World Health Organization
COVID-19
Advice for the Public | Q&A |
National Institutes of Health (NIH)
Coronavirus TAX Relief
Job Cuts... What to Do
Resource Flyer

** Local Resources **
Jewish Federation Resources
Sandy Springs COVID-19 Response
Sandy Springs Police Residential Check
CAC - Food Relief/Donations
SSCMS-PTO - Food Relief/Donations and Volunteer Opportunities
Upcoming B'nai Mitzvah
(Support our Kids! Active links point to B'nai Mitzvah Projects)

10/3 Adam Blum
10/10 Jonah Murovitz
10/17 Evan Schneiderman
Volunteer Opportunities
Tech Volunteers Needed (Adults and Teens)
Or Hadash is looking to create a Tech team. Do you like to create and edit videos? Enjoy digital photography? Teach others to use their devices? If you are a techie, and want to volunteer, please send an email to Scott Allen with your information.
9/23
Susan Backer
Leonard Thurschwell
Sabetay Palatchi
9/24
Reese Baker
Liliana Brown
Steven Linowes
9/25
Alexa Murovitz
Sherman Cohen
9/26
Maya Granath
Shiel Edlin
Noa Zusman
Yoel Golan
9/27
Anne Greenbaum
Scott Berenthal
Noah Rosenberg
9/28
Sergio Apfelbaum
Michael Miller
Jason Hall
Jonah Murovitz
Hallie Oppenheimer
9/29
Rosaura Alvarez
Maxwell Mescon Alexander
Mollie Meyerowitz
Stuart Cohen
Yahrzeits | September 25 - 1 October

9/25
Chester Epstein, Father of David Epstein
9/26
Sandra Turchik Goldstein, Mother of Myra Brown
Marni Rachel Stambler, Sister of Aaron Stambler
Raphael Abrams, Father of Marcia Abrams Feinstein
Michael Diamond, Father of Robyn Diamond
9/27
Irving Raskin, Father of Sharon Wexler
Irving Morse, Uncle of Ilene Zier
Edith Rubenstein Berenson, Aunt of Joel Lobel
Isabelle Levene, Mother of Stephen Levene
Harrison Shay Lobel, Nephew of Joel Lobel
Dinah Binenfeld, Mother of Richard Binenfeld
9/28
Miriam Lobel Dworetz, Sister of Joel Lobel
Sanford Bruce Weinberg, Husband of Ronelle Genser
9/30
Edward H. Zier, Father-in-law of Ilene Zier
Ellen Burnstein, Mother of Benjamin Burnstein
Zalman Gershon Zivony, Father of Amazia Zivony
10/1
Harry Sachs, Father of Barbara Sachs
---
Names in blue denote Memorial Brick in the sanctuary.
Click here to find out how to purchase a Memorial Brick for your loved one.
How will you assure Jewish tomorrows? Click here to learn about LIFE & LEGACY.
September 15 - 21
Adult Education Fund
In Memory of Valerie Berkowitz
Ellen and Sam Banov
Building Fund
In Memory of Gary Nemhauser
Melinda and Steven Wertheim
Education and Youth Program Fund
In Memory of Valerie Berkowitz
Leslie and Fred Wachter
General Fund
In Appreciation of Bruce Duner
Debra and Harold Halpern
In Memory of Elliott and Judith Cohen
Emily Hirsh
In Memory of Gary Nemhauser
Erica and Michael Bloom
In Memory of Raquel Spil
Ruth Rados
In Memory of Steve Zier
Sam Mislow
Judith and Martin Kogon
Robin and Steve Bennett
Carlene and Bernard Cristal
In Memory of Valerie Berkowitz
Jane Seville and Toni Whistler
In Memory of Bea and Victor Cohen
Marshall Cohen
In Memory of Martin Cooper
Alison Harris
In Honor of Scott Allen and Denise Lee
Angela Habeeb-Ajao
In Appreciation of Rabbi Lauren Henderson
Sharon and Ohad Shatil
Rabbi's Discretionary Fund
In Honor of Rabbi Henderson
Scott Saedow
In Memory of Gary Nemhauser
Rachelle and Barry Simon
In Memory of Steve Zier
Susan and Jonathan Winner
Nancy and Morton Dimenstien
Tikkun Olam Fund
In Appreciation of Cathy Jacobson and Marj Friedman
Denise Fields Lee
Tikkun Olam-CAC
In Appreciation of Heather Blank and Jennifer Parker
Sheila and Michael Dalmat
Tikkun Olam-Family Promise
In Appreciation of Michael Dalmat,
Annette Marcus and Annette Jeffres
Karen Kahn Weinberg and Daniel Weinberg
---


Click here to honor or memorialize a loved one
with your tax-deductible donation to Congregation Or Hadash.
---
Jewish Atlanta
Click the links below to read what's happening within our community and the Greater Atlanta area.
Stay updated on community involvement during the days of COVID-19 with

Member Announcement(s)
Cub Scout Pack 1818 Kick-off Fundraiser and Meet & Greet | September 30
------------
Jewish Federation Resources
Ramah Darom at Home
-----------
Inside Jewish Atlanta
Get Social | Stay Connected
Tue, October 27 2020 9 Cheshvan 5781