e-Hadashot (חדשות) Weekly Newsletter
October 10, 2018 | 1 Cheshvan 5779 - חשון
Shabbat Candle Lighting 6:49 pm | Havdalah 7:36 pm
Parashat Noach | פרשת נח
Ma Hadash - מה חדש

Rabbi Dr. Analia Bortz and Rabbi Mario Karpuj

From the Rabbis:
While this week's Torah portion, Noah, tells the story of the flood, and the Tower of Babel with its limitations, ISRAEL is looking at the sky...

Wednesday, October 10
4:45 pm Machon Hadash
5:00 pm COH Book Club (offsite)
7:30 pm BINGO at the Breman
Thursday, October 11
9:30 am Latte and Learning with Rabbi Analia
7:00 pm Or Hadash U | Unit 1

Friday, October 12
6:30 pm Servicio de Shabbat
Saturday, October 13
9:15 am Shabbat Services
9:30 am Machon Hadash
12:00 pm Kiddush
Sponsors Kathy and Robert Eisenband
7:00 pm IAC Community Family Havdalah
Sunday, October 14
12:30 pm Feed the Hungry at SSUMC
Tuesday, October 16
7:00 am Morning Minyan
8:00 am Learning with the Rabbis
12:00 pm Torah in the Woods (offsite)

Wednesday, October 17
11:45 am What's Hot and What's Not in Israel
4:45 pm Machon Hadash
---
In a recent report noted to the crime & safety section of Nextdoor.com; there have been break-ins and vandalism to some vehicles parked at Classic Collision (our neighbors next door). With this in mind we want to take the time to reiterate the need for our family and guests to stay vigilant. Remember to lock your car and remove the visibility of your valuables while parked in Or Hadash's lot. If you see something suspicious please report it to our officer on duty or to Scott Allen immediately. If you would like to read the report...
click here
.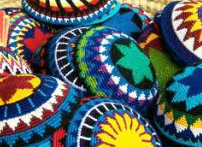 Upcoming B'nai Mitzvah
(Support our Kids! Active links point to B'nai Mitzvah Projects)
10/20 Elana Berghoff
12/1 Benjamin Rosenberg
1/5 Ella Jeffres
Congregational Highlights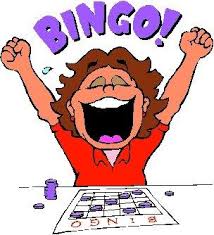 BINGO at the Breman | 7:30 pm Wednesday, October 10
Volunteer for BINGO night. Bring the whole family and join the fun of putting smiles on faces... your being there will be greatly appreciated by all our senior residents. If you have questions, or would like to attend, please email Ed Berman and Hanora Rosen [edwardaberman@gmail.com] and let them know you will join them.
Latte and Learning | 9:30 am Thursday, October 11

A casual gathering for study and conversation that meets the second Thursday of the month. Topic: Biblical and Talmudic Dysfunctional Characters; led by Rabbi Analia. All are welcome. No reservation required.
Or Hadash U | 7:00 pm Thursday, October 11
7:00 pm - 8:00 pm Ten Paths to God – Part 1 | Facilitated by Rabbi Analia Bortz. First 5 of 10 units: A new, online curr
iculum on Judaism and Jewish identity (www.rabbisacks.org/TenPaths) based on traditional sources and the teachings of Rabbi Lord Jonathan Sacks. It answers the three fundamental questions every reflective person will ask at some point in their life – Who am I? Why am I here? How then shall I live? Open to all. To fully participate in the class, please RSVP here so each week we can provide you with the link to the upcoming week's materials. For more information, contact Ronnie Genser, 404.843.9460. Share flyer.
IAC Community Family Havdalah | 7:00 pm Saturday, October 13
Join us and the Israeli American Council (IAC) for Havdalah with Israeli flavor. The evening will include an Israeli sing-along, games, arts and crafts for kids... and dinner. Cost: $10/per person, $36/family of four or more. RSVP here. For more information contact Rachel Herman.
Feed-the-Hungry at SSUMC | 12:30 pm Sunday, October 14

Let's come together as a community to serve those in need. Through our partnership with SSUMC, we will help prepare and serve a warm and delicious lunch. Unable to help, but want to participate? Please consider making a donation towards the cost of food. Click here to donate online or send your check marked for the Tikkun Olam Fund. Click here to signup for food selection.
COH's Traditional Long Table Event | 7:30 pm Saturday, October 20
An elegant evening featuring: Catering by Affairs to Remember, menu to include the 7 Species. Plus casino tables, mixology demonstrations, raffle prizes, music, fun and friends. Individual tickets are $90 each; sponsorship opportunities are also available. Click here to register.
If you have tickets to fun, adventurous, and creative experiences that you are not going to use, consider donating them to the Or Hadash Long Table event. Tickets of interest include sports, theater and museum tickets, and gift certificates for massages, hang gliding and pottery painting. Contact Raina Nadler if you would like to help or donate items mentioned above!
Daytime Book Club | 1:15 pm Wednesday, October 24

In October we'll discuss Pachinko by Min Jin Lee, read more. We meet at COH; all members are invited to join... walk-ins welcomed. Books are chosen and discussion is led by participants. Contact Hanora Rosen for more information.
ShabbaTalks | 10:00 am Saturday, October 27
Each month through May 2019 explore theology with Rabbi Analia. A discussion of articles from David Hartman, A.J. Heschel, Eliezer Berkovitz, Jacob Milgrom, and Neil Gillman. Feel free to attend these sessions à la carte or step out of services to participate. No RSVP required!
ROOTS: Havdalah with Special Presentation | 7:30 pm Saturday, October 27
Ronit and Dr. Itzhak Hermoni open their home to share a magical evening that will take participants on a journey from the ashes of Jewish Poland and Latvia to the creation of the State of Israel. Dessert and coffee will be served. Space is limited. Please RSVP by October 20 to dlee@or-hadash.org. Share flyer.
Family Promise Week | October 21 through October 28

We are excited to be a part of an incredible volunteer opportunity in collaboration with Family Promise (FP) of North Fulton/Dekalb. Your assistance is greatly appreciated in helping to end the cycle of homelessness one family at a time. For more information about this program contact Karen Weinberg.
In order to prepare for our families, we need your help to:
1) Prepare and serve meals, set up and break down rooms, engage with families in homework, studies and crafts. Sign up for FP Volunteer Opportunities here
2) Stock the pantries (food and supplies) and provide activities for Saturday afternoon. Please sign up for as many items as you wish and bring them to Sandy Springs United Methodist Church (86 Mt Vernon Hwy, Sandy Springs GA; 404.255.1181: hours are Monday - Thursday 8:00 am - 4:00 pm; Friday 8:00 am - 2:00 pm) prior to Tuesday, October 16th. Please ensure your items are labeled "Family Promise." Sign up for FP Supply Donations here
2018 Congregational Retreat Weekend | November 2-4 (Friday, Saturday, Sunday)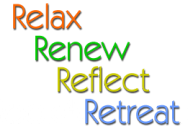 Take a break from your everyday life and spend Shabbat with your Or Hadash family in a serene and spiritual environment as we embrace our Kehillah Kadosha (holy community) through a variety of interactive programs for children and adults of all ages and stages. The retreat will be held at The Kaplan Mitchell Retreat Center at Ramah Darom, which is nestled in the majestic North Georgia Mountains.
Note: Adhering to our inclusive values at Or Hadash, there are limited subsidies available for anyone in the congregation with financial concerns. Please contact Scott Allen (or by phone at 404.250.3338) for more information. View FAQs and registration fees | Register here.
Stein Family Lecture Series | 7:30 pm Friday, November 9, 2018
Congregation Or Hadash welcomes Professor Emeritus Asher Susser from Tel Aviv University. After our 6:30 pm Shabbat services, he will lecture on the topic of Israel in a Rapidly Changing Regional Architecture. This event is free and open to the public. Your RSVP is requested here. To learn more about the Stein Family Lecture Series and the Emory Institute for the Study of Modern Israel (ISMI) as it applies to this program, click here and share flyer.
COH Book Club | 7:00 pm Wednesday, November 14
This month's Book Club host is Sari Marmur. We'll review and discuss If All the Seas Were Ink: A Memoir, by Ilana Kurshan. Please RSVP by Wednesday, November 7th. All members are welcome to join. For information about this book club, and to RSVP, please email cohbookclub@aol.com. View 2018-19 Book Schedule.

Youth Learning and Programming
Learn all about our youth opportunities! Click here.

View Machon Hadash School Calendar

Teens Taking Action | 2:00 pm-3:30 pm Sunday, October 28
Eighth through twelfth-graders are invited to join our Teens Taking Action Club at Or Hadash for a conversation about social injustice and to create fleece blankets for Grady Memory Hospital patients.
Please RSVP to teenstakingaction.orhadadash@gmail.com and bring a $15 participation fee to cover costs of materials.
---
Birthdays | October 10 - 16
10/10
Rebecca Colker
Michele Howard
10/11
Lori Edlin
Millicent Ginburg
William Schultz
Helaine Shuster
10/12
Michael Dalmat
Michelle Gary
Marc Oppenheimer
10/13
Nicole Berne
Naama Erez
Aiden Erez
Jennifer Gold
Matthew Nathan
Bonnie Simonoff
10/14
Robyn Diamond
Robert Eisenband
Robert Franco
Henry Finn Krug
Felicia Kurgan
Louise Meller
Rodolfo Romo Garcia
Jake Weinberg
10/15
Ethan Cohavi
Erica Katz
Hannah Levy
10/16
Elliot Katz Cohen
Matthew Levy
Edith Pilzer
Joshua Rubel
Liza Zimmerman
Yahrzeits | October 12 - 18

10/12
Rachel Rymberg, Mother of Chana Bermann
10/13
Bea Cohen, Mother of Marshall Cohen
10/14
Max Ginsberg, Father of Jonathan Ginsberg
Eric Herzfeld, Brother of Joan Levene
Albert Miller, Father of Jeanney Kutner
Mollie Makover, Grandmother of Renie Weinstein
Max Ginsberg, Husband of Mary Ginsberg
10/15
Bernard Herzfeld, Father of Joan Levene
Irving Schiff, Father of Brian Schiff
Isadore Lee Banov, Father of Sam Banov
Jack T. Blake, Father of Emily Grosoff
Touran Yousefzadeh, Mother of Herzel Yousefzadeh
10/16
Dorothy Frankel Miller, Mother of Jeanney Kutner
10/17
Herbert Levis, Grandfather of Stacey Hader Epstein
Marcia Fern Fink Young Callaghan, Sister of Elaine Blumenthal
10/18
Hannah Kaye, Aunt of Ronald Kaplan
Emma Zivony, Mother of Amazia Zivony
---
Names in blue denote Memorial Brick in the sanctuary.
Click here to find out how to purchase a Memorial Brick for your loved one.
October 2 - 8
Building Fund
In Honor of the complete and speedy recovery of
Cheryl Hecht Thurschwell
Rosanne and Andy Kauss
In Honor of Everett Trudie Mayo
Rosanne and Andy Kauss
Chesed Fund
In Honor of Everett Trudie Mayo
Elaine and Jerry Blumenthal
Deborah and David Woodsfellow
Anne Grabois-Davis
Janet Kolodner
Cheryl Hecht Thurschwell and Lenny Thurschwell
In Honor of the 70th birthday of Bob Eisenband
and the 50th wedding anniversary of
Kathy and Bob Eisenband
Sara and Marshall Duke
Elaine and Jerry Blumenthal
In Memory of Harold Weinberg
Ronnie Genser
Education and Youth Programing Fund
In Memory of Harrison Lobel
Rosanne and Andy Kauss
General Fund
In Honor of Everett Trudie Mayo
Dora and Flavio Manela
Jenise and Henry Spil
In Honor of Maxwell Mescon Alexander's bris
Shelley Smithson
Tikkun Olam Fund
In Honor of Everett Trudie Mayo
Ellen and Sam Banov
---
---


Click here to honor or memorialize a loved one with your tax-deductible donation to Congregation Or Hadash.
Jewish Atlanta
Click the graphic above to read what's happening with our community in the Greater Atlanta area.
We're excited to share news of our members on the rise...
Rachel and Lauren Cohn
[2018-19 Cohort of JumpSpark Strong Women Fellowship; pg 11]!
Ziv Zusman
[The Sababa Society; pg 12]!
Review the articles in Community
.
Get Social | Stay Connected
Tue, October 16 2018 7 Cheshvan 5779