e-Hadashot (חדשות) Weekly Newsletter
May 8, 2019 | 3 Iyar 5779 - אייר
Shabbat Candle Lighting 8:10 pm | Havdalah 8:59 pm
Parashat Emor | פרשת אמור
Ma Hadash - מה חדש

Wednesday, May 8
4:45 pm Machon Hadash
6:00 pm Havdalah Ceremony between Yom Ha'Zikaron and Yom Ha'Atzmaut
7:30 pm COH Book Club (offsite)
Thursday, May 9
9:30 am Latte and Learning with Rabbi Analia
(Final session before Summer Break)
7:00 pm Men's Club Event

Friday, May 10
6:30 pm Servicio de Shabbat

Saturday, May 11
9:15 am Shabbat Service
Bat Mitzvah of Sidney Parker
9:30 am Machon Hadash
(Final session of the school year)
11:00 am Tot Shabbat
Sunday, May 12
HAPPY MOTHER'S DAY!
Tuesday, May 14
7:00 am Morning Minyan
8:00 am Learning with the Rabbis
12:00 pm Torah in the Woods (offsite)
7:30 pm Executive Meeting

Wednesday, May 15
What's Hot and What's Not In Israel
[Resumes August 28]
---
LIFE & LEGACY...
What's your passion?
(Click logo or contact Scott Allen for more information.)
Thank you to Sherry Frank and Shiel & Margo Edlin for co-chairing the Wertheim Event of Honor.
Upcoming B'nai Mitzvah
(Support our Kids! Active links point to B'nai Mitzvah Projects)

5/25 Rachel Kurgan
7/27 Maya Shatil
8/17 Tzvi Gan
Congregational Highlights

Yom Ha'Zikaron/Yom Ha'Atzmaut | 6:00 pm Wednesday, May 8
Join us for this meaningful and powerful program, understanding how we transition from days of darkness to days of light. We will honor Israel's fallen soldiers and victims of terrorism and celebrate Israel's 71st year of independence. Share Flyer
COH Book Club | 7:30 pm Wednesday, May 8 [new time]
This month's Book Club hosts are Louise Meller and Jay Lukowski. We'll review and discuss Gateway to the Moon by Mary Morris. All members are welcome to join. For information about this book club and to RSVP, please email cohbookclub@aol.com. View 2018-19 Book Schedule.
Latte and Learning | 9:30 am Thursday, May 9

A casual gathering for study and conversation that meets the second Thursday of the month. Topic: Biblical and Talmudic Dysfunctional Characters; led by Rabbi Analia. All are welcome. No reservation required.
Meet The Men's Club | 7:00 pm Thursday, May 9 | Share Flyer
Looking for an easy, fun way to burrow a little deeper into our COH community? Why not join us at Or Hadash for our Men's Club Annual Membership Dinner and Israeli Independence Day Celebration. Hang out with a bunch of great guys, grillin' and chillin' and learn about Men's Club as we install our new slate of officers. We offer an easy, casual way to get involved in a variety of social and service activities for one small yearly commitment of $36. We'll bring the chicken and beer... All we need is your good cheer! RSVP here or send a note to Ron Scheinzeit (pokhome@aol.com) to let us know you'll be there.
Blessing of the Maccabi Athletes | 6:30 pm Friday, May 17 | Share Flyer and view our participants
Many of our children are among 1,200 Jewish boys and girls representing Jewish community centers from throughout the country and soon will join 400 of their Atlanta peers in the annual JCC Maccabi sports festival from July 28 to August 2, 2019. At Congregation Or Hadash, we want to honor our athletes. Join us during services for a very special blessing.
ShabbaTalks | 11:00 am Saturday, May 18
Each month through May 2019, explore theology with Rabbi Analia. We will discuss articles by David Hartman, A.J. Heschel, Eliezer Berkovitz, Jacob Milgrom, and Neil Gillman. Feel free to attend these sessions à la carte or step out of services to participate. No RSVP required!
A Conversation with Sherry Frank | 3:00 pm Sunday, May 19, 2019 | Share Flyer
Join us for a book signing event and personal reflections on the road that led to A Passion To Serve, Memoirs of a Jewish Activist. Listen to some of the compelling stories from Sherry's career... over fifty years as a community activist working tirelessly in the Jewish and general communities of Atlanta. Sherry is an active feminist, a champion for civil and human rights and equality for all. Thank you for letting us know you are coming: RSVP.
Daytime Book Club | 1:15 pm Wednesday, May 22

This month we'll discuss Promised Land by Martin Fletcher; our discussion leader is Myrna Feigenbaum. Books are chosen by participants. All members are invited and walk-ins are welcome. Contact Hanora Rosen for more information.
Family Promise Week | Sunday, June 2 - Sunday, June 9
We are excited to be a part of an incredible volunteer opportunity in collaboration with Family Promise of North Fulton/Dekalb - ending the cycle of homelessness one family at a time. Your help is greatly appreciated!
In order to prepare for our families, we need your help to:
1) Prepare and serve meals, set up and break down rooms, engage with families in homework, studies and crafts.
Sign up for FP Volunteer Opportunities here.
2) Stock the pantries (food and supplies) and provide activities for Saturday afternoon. Please sign-up for as many items as you wish and bring them to SSUMC (Sandy Springs United Methodist Church, 86 Mt Vernon Hwy, Sandy Springs GA, phone: 404.255.1181, hours are Monday - Thursday 8:00 am - 4:00 pm; Friday 8:00 am - 2:00 pm) no later than Tuesday, May 28th. Please ensure your items are labeled "Family Promise. Sign up for FP Donation Supplies here.
Bingo at the Breman | 7:30 pm Wednesday, June 5
Connecting with others gives our seniors something to look forward to as well as a purpose. Statistics show that seniors who maint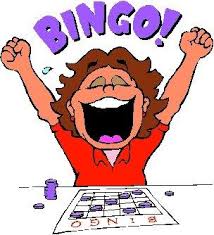 ain social interaction have a much slower decline mentally and physically than those who do not. Bring the whole family and join the fun of putting smiles on faces... your participation will go a long way in the health of our seniors. Mitzvah Opportunity: One of our members, Beth Berger, would like to participate, but is unable to make the drive at night; she lives close to the shul. If you plan to make the drive, please get in touch with Beth so that she can ride with you. Beth Berger | 4BethBerger@gmail.com (And let us know too!)

Youth Learning and Programming
Explore our youth opportunities! Click here.

Machon Hadash Registration is Open for 2019-2020 School Year!
Register today to apply your early bird discount for the 2019-2020 School Year (deadline is June 1, 2019).
Register Here >>> Please log into the Or Hadash Website after you click on the link in order to fill out the form.
MH 2019-2020 School Calendar | MH 2019-2020 School Fees

The Machon Hadash teachers work very hard to provide our youth with a meaningful Jewish education experience. Please donate to the Teacher Appreciation Gift Fund so we can give each of our amazing teachers a thank you gift at the end of the school year. An $18 donation per child enrolled in Machon Hadash is suggested, however please feel free to donate any amount you are comfortable with.
L'hitraot to Yuval! | 6:30 pm Friday, May 17
Our year with Yuval as our shinshin is coming to a close. Join us for services on Friday, May 17th at 6:30 pm as we hear from Yuval about her experiences over the past year! Stay after services for Oneg to chat with and say goodby to Yuval.
Apply today to be a madrich/a in Machon Hadash (our Jewish education program)!
This leadership program is open to 8th-12th graders. Details about the role are included in the application form.
We want to hear from you!
Please take a moment to complete our Youth Programming Survey for Parents! We love getting feedback from our families so that we can provide you with the most exceptional Jewish communal experiences possible. Everyone who completes the survey will be eligible for a drawing to win something spectacular! Parent Survey
---
Birthdays | May 8 - 14
5/8
Ted Marcus
Robert Marcovitch
5/9
Andrew Ferrar
Kelli Berenthal
Max Stein
Kenneth Taylor
Kayla Deckelbaum
5/10
Noah Weinstein
Dana Freiman
Amanda Sagel
Adina Karpuj
5/11
Paulina Lebowitz
Lucille Epstein
Lauren Deckelbaum
5/12
Mia Atkins
Jan Jaben-Eilon
Ohad Shatil
5/13
Robert Schussel
5/14
Kayla Furie
Ezra Duke
Yahrzeits | May 10 - 16
5/10
Gerald Green, Father of Sharon Ferrar
Rita Miller, Mother of Mindy Weinberg
Martin Epstein, Father of Anne Jeffres
Bernard Feigenbaum, Father of Carl Feigenbaum
Martin Epstein, Husband of Lucille Epstein
Gerald Green, Father of Debra Adler
5/11
Bernard Blum, Grandfather of Henry Blum
Elaine Mendel Sackett, Mother of Gordon Singer
Bernard Soberman, Father of Cheryl Simonoff
5/12
Deborah Scheinberg, Mother of Shlomit Ritz Finkelstein
Pamela Cohn-Allen, Wife of Scott Allen
Howard Abrams, Grandfather of Derek Atkins
5/13
Lester Taubman, Father of Suzan Perlstein
5/14
Isaac Szarfman, Father of Sandra Drucker
Fred Victor Bolonkin, Uncle of Jennifer Meyerowitz
5/15
Pierre Rueff, Father of Fred Rueff
Roselyn Kessler, Mother of Bonnie Kessler
5/16
Daniel Hoffman, Brother of Jodi Daniels
---
Names in blue denote Memorial Brick in the sanctuary.
Click here to find out how to purchase a Memorial Brick for your loved one.
How will you assure Jewish tomorrows? Click here to learn about LIFE & LEGACY.
April 30 - 6 May
Adult Education
In Memory of Alec Jacobson
Cathy Jacobson
Building Fund
In Honor of Clara Mittel Kahn
Steven and Melinda Wertheim
In Honor of Clara Mittel Kahn
Debra and Albert Labovitz
Chesed Fund
In Memory of Estelle Segal
Marc and Michelle Gary
In Memory of Estelle Segal
Jerome and Elaine Blumenthal
In Memory of Mary Savell
Jeff and Bernice Savell
In Honor of Bernice Savell's Birthday
Jerome and Elaine Blumenthal
Education and Youth Program Fund
In Memory of Estelle Segal
Fred and Leslie Wachter
In Honor of Clara Mittel Kahn
Douglas and Marjorie Friedman
Fred and Leslie Wachter
In Memory of Rita Miller
Mindy and James Weinberg
In Memory of Carl Collier
Harry and Ellen Nadler
In Appreciation of Rachel Herman
Seth and Jill Zimmerman
In Memory of Howard Fields
Douglas and Marjorie Friedman
General Fund
In Honor of Clara Mittel Kahn
Gabriela Siegel and Morris Benveniste
Marc and Susan Backer
In Memory of Estelle Segal
Gabriela Siegel and Morris Benveniste
In Memory of Howard Fields
Angela Habeeb-Ajao
Rabbi Discretionary Fund
In Memory of Carl Collier
Juli Pollack
In Memory of Estelle Segal
Jimmy and Karen Grinzaid
In Honor of Rabbis Analia and Mario
Eric and Vicki de Groot
In Appreciation of Rabbi Mario
Howard and Patty Maziar
Tikkun Olam Fund
Complete and Speedy Recovery of Michael Dalmat
Sam and Ellen Banov
In Honor of Clara Mittel Kahn
Cathy Jacobson
---
---


Click here to honor or memorialize a loved one with your tax-deductible donation to Congregation Or Hadash.
Jewish Atlanta
Click the graphic above to read what's happening within our community and the Greater Atlanta area.
The items highlighted below are member supported announcements.
** Highlights in Community **
AJFF 2020 Film Evaluation... Deadline Extension for YPs
Celebrate Mother's Day through Art Lenses at the Weber School (5/12)
Tell the Sandy Springs City Council to vote YES on building the new Cultural Center
Get Social | Stay Connected
Wed, December 11 2019 13 Kislev 5780