e-Hadashot (חדשות) Weekly Newsletter
May 23, 2018 | 9 Sivan 5778 - סיון
Shabbat Candle Lighting 8:21 pm | Havdalah 9:10 pm
Parashat Nasso | פרשת נשא
Celebrating Israel@70 ... Ma Hadash - מה חדש

Wednesday, May 23
1:15 pm Daytime Book Club
Friday, May 25
6:30 pm Servicio de Shabbat
Saturday, May 26
9:15 am Shabbat Services
Bar Mitzvah of Seth Kaminsky
12:00 pm Kiddush
Monday, May 28
Office Closed

Tuesday, May 29
7:00 am Morning Minyan
---

New Members!!!
Dr. Todd Estroff and his children Esther and Emmanuel
Mazal Tov
to Congregation Or Hadash and our 2018 - 2019 Slate of
Officers and Board Members.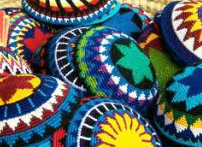 Upcoming B'nai Mitzvah
(Support our Kids! Active links point to B'nai Mitzvah Projects)
7/19: Charlotte Flame (in Israel)
8/25: Gavrielle Diamant
9/1: Benjamin Lefkovits

Congregational Highlights

Family Promise Week - June 3 through June 9, 2018 | We are excited to be a part of an incredible volunteer opportunity in collaboration with Family Promise of North Fulton/DeKalb - ending the cycle of homelessness one family at a time. In order to prepare for our families, we need your help: 1) Sign up here to prepare and serve meals, set up and break down rooms, and engage with families in homework, studies and crafts... . 2) Sign up here to stock the pantries (food and supplies) for Saturday afternoon. Please select as many items as you can and bring them to Or Hadash by Saturday, June 2nd. Label your items "Family Promise" and leave them with Denise. Your help is greatly appreciated! Contact coordinator Karen Weinberg for more information.
Guest Speaker: Alon Ben David | 7:00 pm Wednesday, June 6
Israel Bonds Atlanta and Congregation Or Hadash will host Israeli News Anchor and International Journalist, Alon Ben David. Topic: The Ticking Bomb: Israel and America's fight against Iran's expanding ambitions. Please RSVP.
BINGO at the Breman | 7:30 pm Wednesday, June 6
Volunteer for BINGO night. Bring the whole family and join the fun of putting smiles on faces... your being there will be greatly appreciated by all our senior residents. If you have questions, please contact Marshall Cohen. RSVP here.
Feed-the-Hungry at SSUMC | 12:30 pm Sunday, June 10

Let's come together as a community to serve those in need. Through our partnership with SSUMC, we will help prepare and serve a warm and delicious lunch. Sign up for food selection here. Unable to help, but want to participate? Please consider making a donation towards the cost of food by making a donation online (click here) or send your check marked for the Tikkun Olam Fund.
NAMI Connection Recovery Support Group | 7:00 pm Tuesday, June 12
This NAMI program is a free, peer-led support group for adults living with mental illness. You will gain insight from hearing the challenges and successes of others. The group is led by NAMI-trained facilitators who have been there. Meets the 2nd and 4th Tuesday of every month from 7:00-9:00 pm at COH. No RSVP required. Learn more.
COH Book Club | 7:00 pm Wednesday, June 13 (change in venue)

June's book is Love Cycles, Fear Cycles by David and Deborah Woodsfellow, hosted by the authors; at their home. View schedule. For information about this book club, please email cohbookclub@aol.com.
Daytime Book Club | 1:15 pm Wednesday, June 27

All members are welcome to join the Daytime Book Club, meeting the fourth Wednesday each month at COH. Books are chosen and discussion is led by participants. June's book selection is Oliver Kitteridge by Elizabeth Strout, read more. Contact Hanora Rosen for more information.
Rose Dorriety Tracy (born April 13)... A Rose by any other name... is Esther 'Hart' Tolochko (born May 15).
Dear Or Hadash family... Bubbie Cindy Tracy had just gotten back from the long drive to Salt Lake City, Utah
and was operating on too little sleep when she informed us of the birth of her latest granddaughter... May God bless Esther Hart Tolochko and introduce her to the path of Torah, Huppah and Ma'asim Tovim!
5/23
John Ellison
Talia Spitzler
5/24
Elise Eplan
Randall Fenster
Sharon Ferrar
Stacey Hader Epstein
5/25
Aaron Palatchi
5/26
Marcia Abrams-Feinstein
Glenda Bryson
Sandra Ellison
Albert Labovitz
Barbara Sachs
5/27
Sean Goodman
Blake Hilley
Saul Levy
Jake Shulman
5/28
Abigail Seidel
Leah Stock-Landis
5/29
April Levine
Ryan Schneider
Karen Shulman
5/25
Edward Reish, Grandfather of Kenneth Reish
Margaret Brandeis Rueff, Mother of Fred Rueff
5/27
Gloria Espert Bernard, Mother of Gloria Ana Berenson
Rochelle Simon, Sister of Millicent Ginburg
Anita Brenner, Grandmother of Jodi Ginsberg
5/28
Leona Nadle, Mother-in-law of Tomas Lefkovits
5/29
Joyce Weiselberg, Grandmother of Bradley Ivers
Arthur Sacks, Father of Annette Marcus
Yehudiet Ringler, Mother of Zahava Berkowitz
Ellen Ann Hesselsohn, Mother of Lola Sliom
5/31
Claire Lotner, Mother of Gary Lotner and Grandmother of Jessica Lotner
Sylvia Soberman, Mother of Cheryl Simonoff
Paul Ambery, Grandfather of Philip Socoloff

---
Names in blue denote Memorial Brick in the sanctuary.
Click here to find out how to purchase a Memorial Brick for your loved one.
Building Fund
In Memory of Sheldon Moss
Sherry Frank
In Memory of David Benda
Denise Fields Lee
Chesed Fund
In Honor of Elaine and Jerry Blumenthal
Ilene and Steve Zier
In Honor of Ed Berman's Birthday
Denise Fields Lee
Eduction & Youth Program Fund
In Honor of Esther Hart Tolochko
Cathy Jacobson
Marj and Doug Friedman
In Honor of Johanna Epstein's Bat Mitzvah
Marj and Doug Friedman
In Honor of Seth Kaminsky's Bar Mitzvah
Marj and Doug Friedman
In Memory of Sheldon Moss
Leslie and Fred Wachter
General Fund
In Honor of Ben Nadler
Harriet Kaminsky
Ellen and Harry Nadler
In Honor of Rabbis Analia and Mario
Ellen and Harry Nadler
In Honor of Elaine & Jerry Blumenthal
Sue and Marc Backer
Dora and Flavio Manela
In Memory of Joseph Teitelbaum
Marj and Doug Friedman
In Memory of Sheldon Moss
Sharon and Michael Levison
Rabbis' Discretionary Fund
In Honor of Rabbis Analia and Mario
Harriet Kaminsky
In Memory of Sheldon Moss
Deborah Payne
In Memory of Lawrence Kaminsky
Harriet Kaminsky
---
---


Click here to honor or memorialize a loved one with your tax-deductible donation to Congregation Or Hadash.
Get Social | Stay Connected
Wed, May 23 2018 9 Sivan 5778