e-Hadashot (חדשות) Weekly Newsletter
May 17, 2017 | 21 Iyar 5777 - ל״ו בעומר
Shabbat Candle Lighting 8:17 pm | Havdalah 9:06 pm
Parashat Behar-Bechukotai / פרשת בהר־בחקתי
Beyond 2-Minute Torah and Ma Hadash -
מה חדש

Wednesday, May 17
7:00 pm COH Book Club (offsite)
Friday, May 19
6:00 pm Volunteer Appreciation and Servicio de Shabbat
Come early for nosh and stay after for Oneg!
Saturday, May 20
9:15 am Shabbat Services - Bat Mitzvah of Ivy Parker
12:00 pm Kiddush

Sunday, May 21
9:15 am Minyan and Nosh Sponsored by the Men's Club
6:30 Bar Mitzvah Bash
Tuesday, May 23
7:15 am Minyan and Nosh
8:00 am Learning with the Rabbis
12:00 pm Torah in the Woods
Wednesday, May 24
1:15 pm Day Time Book Club
---
---
As we get ready for our Volunteer Appreciation and Servicio de Shabbat, we would like to thank everyone who has volunteered over the course of the past year. Some volunteers are in front of the lens, some are behind it.
We are so appreciative of each and every volunteer, no matter what role they have played. It is because of our volunteers that we have been able to accomplish so much!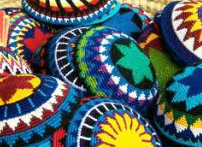 Upcoming B'nai Mitzvah
8/12: Lily Schactman
8/19: Janna Goodman
9/9: Reese Baker
Bar Mitzvah Year Celebrations

Or Hadash Al Tzion Ta'ir - Shine a New Light on Zion.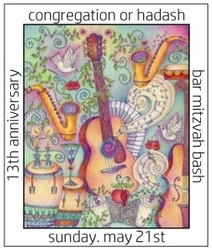 Bar Mitzvah Bash and Silent Auction | 6:30 pm Sunday, May 21
The date is almost here. Our grand finale event to celebrate our congregation is finally upon us.
We are excited to let everyone know that our Bar Mitzvah Bash Silent Auction is officially open!!! The auction will be open from now until 9 pm on Sunday, May 21. We have a lot of incredible items to bid on and we are going high-tech this year using an online website and text messaging system. Whether you are able to join us for the Bar Mitzvah Bash or not, the silent auction is open to all. And, you don't have to be present to participate!
Here is the link: COH Silent Auction 2017
You can bid directly on the website or text your bid to: (203) 295-7458 with the item's three letter code and bid amount (ex. ABC$300). If someone outbids you, you will be automatically notified so you can bid again and not miss out on that item you really want!
Or Hadash will collect all payments after the auction is closed - cash, check, or credit card. Don't worry if you aren't tech savvy, we will have volunteers at the Bar Mitzvah Bash to answer questions and help with bidding.
We will be adding items until Thursday, May 18, so keep checking the site! If you would like to donate an item or have any questions about the auction, please contact Adina Bradshaw. Good luck and thank you for supporting Or Hadash!
Congregational Highlights
Volunteer Appreciation Shabbat | 6:00 pm Friday, May 19
Join your Or Hadash family as we honor all of the incredible volunteers who donated their time to make our 2016-2017 year a huge success! Our volunteers shared their passion for Or Hadash and we are grateful for their time and dedication. Enjoy a light nosh starting at 6:00 pm followed by Servicio de Shabbat and a beautiful Oneg at the conclusion of the service. This evening is open to everyone.
Day Time Book Club | 1:15 pm Wednesday, May 24
All members are welcome to join the Day Time Book Club meeting the fourth Wednesday of each month at COH. May's book is titled The Bridal Chair by Gloria Goldreich. Discussion will be led by Emily Rome. Contact Hanora Rosen for more information.
Tikkun
Leil Shavuot: Celebrating our History Through a Night of Poetry and Song |
9:00 pm Tuesday, May 30
The Or Hadash community is invited to the home of Rabbis Analia and Mario to pray and study in observance of Shavuot. In addition to our Rabbis, David Raphael will also teach. RSVP to Denise Lee.
Services for Shavuot | 9:15 am Wednesday, May 31
Join your Or Hadash community in observance of Shavuot. Yizkor service will begin around 11:00 am. Services will be followed by a delicious dairy Kiddush sponsored by Robin Lewis.
Family Promise | June 4-June 11, 2017 at SSUMC
Do you know how it feels to be hungry and without a roof over your head? Homelessness is all around us – right here in Atlanta. It brings feelings of diminished self-worth and disconnection from society. Each of us at Or Hadash can help put an end to homelessness – one family at a time.
We are preparing for our second week of hosting with Family Promise. Members can help by providing and serving dinner, helping with homework support/activities, staying overnight (at SSUMC), attending to guests, helping with breakfast, and/or providing supplies to equip our guests' temporary living space while in our care. We are looking forward to serving Family Promise - the first Interfaith Hospitality Network.

Here's What You Can Do Today:
1) Click here to provide and serve dinner, staff evening activities, or sleep over as an overnight resource person.
2) Click here to see what supplies we need in preparation for our guests and sign up to make your donation.
For additional information, please contact our incredible Or Hadash chair, Karen Weinberg.
Kosher Kar Show at COH | 11:00 am Sunday, June 4
Join us from 11:00 am to 2:00 pm for the 'restart' of our fourth annual event featuring beautiful cars, delicious Men's Club BBQ, special awards, and lots of June sunshine! Proceeds to benefit the COH Men's Club homeless shelter project. Participant registration begins at 10:30 am. Entry fee is $18 per vehicle. Register your vehicle online today. No entry fee for spectators!
SSUMC Feed & Seed | 12:30 pm Sunday, June 11
Please join our families in helping others who are struggling to provide and serve a warm and delicious lunch at the Sandy Springs United Methodist Church (SSUMC). Our congregation is known for the best meal by those that we feed so let's not let them down. Please bring children and friends to enjoy the company of our guests, the mitzvah of sharing with open hearts, and the music! Click here to sign up to cook/bring food, serve, and schmooze! If you are planning on being out of town , please consider making a donation ($5, $10, $18, $36) to help cover the cost of the food so that the burden is not too great for any family. Make a donation online or mail your check to COH, noting "Tikkun Olam SSUMC" in subject line, by Wednesday, June 7th. It's a joy and an honor to share this mitzvah and experience with you!!!
Gordon Singer and the Tikkun Olam Committe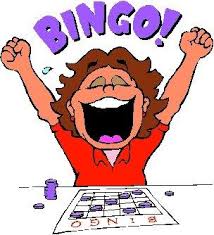 BINGO at the Breman Home | 7:30 pm Wednesday, June 21
Volunteers needed! Please join your Or Hadash family for an interactive program engaging with our seniors. It will be an evening of volunteerism and fun! Please sign up here.
Or Hadash Volunteers Needed to Help Out in Our Community!
Volunteers are essential to the health and sustainability of the Or Hadash Community as they play a unique role. The Hebrew word for volunteer is mitnadev. The word literally means "one who becomes noble." The word mitnadev tells us that we should treat our volunteers with respect and honor, as if they were Nobles visiting our congregations. So, if you are available on a weekly basis or on occasion, want to become part of an awesome team of volunteers, and would like to be recognized as a Noble; here's your opportunity.
Please click here to see the volunteer opportunities available and sign up! Feel free to reach out to Erica Hruby to enhance our vibrant Or Hadash Community!
Jewish Summer Camp is Almost here!
If you missed "It's almost Summer Shabbat," don't worry! You can still pick up your summer camp bags. Just contact Erica Hruby to let her know when you will stop by the office to pick it up!
Early Bird Registration for Machon Hadash | 2017-2018 School Year
Registration for the 2017-2018 school year is now open! Register before June 15 and receive $50 off your total Machon Hadash tuition. The first class for 3rd through 7th graders is Wednesday, September 6. Parent Orientation and the first class for preschool through 6th graders will be on Saturday, September 9. Links to: Fee Structure | Calendar | Registration
Jews & Taboos: A special program open to all 8th and 9th graders
Join us for monthly sessions on hot topics in Judaism. This program offers a unique and fun way for our teens to build community. Most sessions meet on Monday evenings from 7:00-8:30 pm. The first session will meet on Sunday, August 13 at the Rabbis' home and will include fun activities followed by a pool party. Details to follow. The cost of the program is $350 per student. Every session includes a meal! View flyer with schedule and registration information or register here.
Teens: Take on a Leadership Role! Be a Machon Hadash or High Holiday Madrich/a
If you love children and being a Jewish role model, these leadership opportunities are for you.
Students in 8th-12th grade can become a teacher's aide and help out in our Jewish education program, Machon Hadash. You can work on Wednesdays, Shabbat mornings, or both! Please note that this is a year-long commitment and includes training and leadership development sessions. Applications are due August 1, 2017. Learn more and apply.
Students in 9th-12th grade can become a High Holiday Madrich/a and assist in our meaningful youth programming on Rosh Hashanah and Yom Kippur. This is a 1, 2, or 3 day commitment and involves some training. Students in 9th and 10th grade will receive community service volunteer hours, while a monetary stipend is offered to 11th and 12th graders. Applications are due August 2, 2017. Learn more and apply.
Bring the gift of joy and toys by giving to our most important community members - the children! We invite you to add to our PrayGround, a space in the synagogue designed for children 5 and younger - and their parents - to pray and play together. Use COH's Amazon portal (as COH receives a percentage of proceeds) to see our wish list; you can deliver a special gift to the shul, from plush Torahs to puzzles and building blocks! View wish list. For more information, contact Adina Bradshaw. And THANK YOU!!!
5/17
Leslie Wachter
Gail Duner
Michael Shuster
Dawn Behr-Ventura
Simone Lewis
5/18
Carly Salzberg
5/19
Laurence Frank
Paul Simonoff
Ilana Sturisky
Nancy Levin
Edward Berman
Todd Parker
5/20
Hannah Jenks
Debbie Smith
Joshua Berne
5/21
David Raphael
Carl Feigenbaum
Alexandra Rubin
5/22
Eyal Levi
David Woodsfellow
Emily Plasker
5/23
Philip Gary
Jennifer Gilbert
Nicole Rakusin
John Ellison
Talia Spitzler
5/19
Sandra Kaplan, Mother of Pamela Rishfeld
Charles Bernstein, Brother of Sally Ginburg
5/21
Marcus Goldhamer, Father of Sharon Rosenfeld
5/22
Edward Jaben, Step-Father of Jan Jaben Eilon and Darla Jaben
Ralph Sarlin, Father-in-law of Sandra Sarlin
5/23
Ember Cohen, Great-granddaughter of Elliott and Judith Cohen
David Lotner, Father of Gary Lotner and Grandfather of Jessica Lotner
Harold Nadle, Father-in-law of Tomas Lefkovits
Leonard Katz, Father of Sheila Cohen

5/25
Amy Hershon, Great Aunt of Gita Berman
Yehoyakhin Eilon, Father of Rabbi Joab Eichenberg Eilon
Rebecca Schreiberg, Aunt of Lisa Cohen
---
Names in blue denote Memorial Brick in sanctuary.
Click here to find out how to purchase a Memorial Brick for your loved one.
Thank You!
Chesed Fund
In Memory of Leon Benisti
Michele and Jeff Howard

In Memory of Michael Klein
Janet Kolodner
Education and Youth Program Fund
In Honor of Albert Schneider
Deborah Payne
General Fund
In Memory of Leonard Katz and Michael Cohen
Sheila and Mark Cohen

In Memory of Margaret Weiller
Margo and Shiel Edlin

In Memory of Herb Dalmat
Sheila and Michael Dalmat

In Memory of Isaac Kurgan
Felicia and Bennie Kurgan
Rabbis' Discretionary Fund
In Honor of Rabbis Analia and Mario
Diana and Todd Greenberg
---
---


Click here to honor or memorialize a loved one with your tax-deductible donation to Congregation Or Hadash.
Get Social | Stay Connected
Tuesday, May 23 2017 27 Iyar 5777