e-Hadashot (חדשות) Weekly Newsletter
January 30, 2019 | 24 Shevat 5779 - שתט
Shabbat Candle Lighting 5:50 pm | Havdalah 6:39 pm
Parashat Mishpatim | פרשת משפטים
Ma Hadash - מה חדש

Rabbi Dr. Analia Bortz and Rabbi Mario Karpuj

From the Rabbis:
Miracles, man made! See the Smiles at Israel's 1st Paraplegic Kids Karting Rally

Wednesday, January 30
4:45 pm Machon Hadash
Friday, February 1
6:30 pm Servicio de Shabbat
Rabbi Ellen Nemhauser officiating
Saturday, February 2
9:15 am Shabbat Services
Men's Club Shabbat
9:30 am Machon Hadash

Sunday, February 3
9:15 am Minyan
Men's Club World Wide Wrap | RSVP
10:00 am B'nai Mitzvah Service Learning Workshop
11:00 am Bar/Bat Mitzvah Family Class
Tuesday, February 5
7:00 am Morning Minyan
8:00 am Learning with the Rabbis
12:00 pm Torah in the Woods

Wednesday, February 6
11:45 am What's Hot and What's Not in Israel
4:45 pm Machon Hadash
---
Todah Rabah to Jennifer Parker and Tammy Clayman for shopping and preparing Shabbat Dinner for our Middle Schoolers and their families to help build community. And special thanks to Rabbi Ellen Nemhauser for preparing the delicious challah.
LIFE & LEGACY...
What's your passion?
(Click logo or contact Scott Allen for more information.)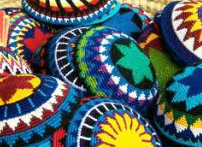 Upcoming B'nai Mitzvah
(Support our Kids! Active links point to B'nai Mitzvah Projects)

2/9 Alan Drucker (Havdalah)
2/16 Jonah Blum
3/2 Carina Jacobs (Havdalah)
Congregational Highlights
Men's Club World Wide Wrap | 9:15 am Sunday, February 3
Join our Men's Club for Minyan and breakfast. Following breakfast, at 10:30 am we will have a presentation by our guest speaker Steve D. Reece, Founder and CEO, The Matzevah Foundation, Inc. This event is open to the entire congregation. Your reservation is required to ensure we have enough food. Please RSVP here or to dlee@or-hadash.org. Read more
Scout Shabbat | 6:30 pm Friday, February 8
Join Cub Scout Pack 1818 for Shabbat services. Siblings and Scouts from any troop/pack (girls & boys) are welcome. Bring the whole family for songs, blessings, and mixers, with an Oneg to follow. For more information, please contact Adam Throne at Aet467@gmail.com.
ShabbaTalks | 11:00 am Saturday, February 9
Each month through May 2019, explore theology with Rabbi Analia. We will discuss articles by David Hartman, A.J. Heschel, Eliezer Berkovitz, Jacob Milgrom, and Neil Gillman. Feel free to attend these sessions à la carte or step out of services to participate. No RSVP required! Share flyer.
COH Book Club | 7:00 pm Wednesday, February 13
This month's Book Club host is Cathy Jacobson; Rabbi Analia will facilitate. We'll review and discuss Letters to my Palestinian Neighbor by Yossi Klein Halevi. All members are welcome to join. For information about this book club and to RSVP, please email cohbookclub@aol.com. View 2018-19 Book Schedule.
Latte and Learning | 9:30 am Thursday, February 14

A casual gathering for study and conversation that meets the second Thursday of the month. Topic: Biblical and Talmudic Dysfunctional Characters; led by Rabbi Analia. All are welcome. No reservation required.
Or Hadash U | 7:30 pm Thursdays, beginning February 21 for 5 Weeks
T
en Paths to God – Part 2: A new, online curriculum on Judaism and Jewish identity based on traditional sources and the teachings of Rabbi Lord Jonathan Sacks (www.rabbisacks.org/TenPaths). It answers the three fundamental questions every reflective person will ask at some point in their life – Who am I? Why am I here? How then shall I live? Attendees will engage in an analysis in Hevruta (pairs), Habura (a study group) or in group discussions based on selected phrases and specific questions found in the materials. If time permits, supplementary sources will be used to take a deeper look at the week's core concepts. NOTE: Part 2 (units 6 -10) is the second half of this course. Attendance in Part 1 (Units 1-5) is not a prerequisite to participate in Part 2. To fully participate in the classes, please RSVP here at least once so we can provide you with the link to the upcoming week's materials. Share flyer.
Teens for Israeli Teens | 4:00 pm Sunday, February 24 | Program has been canceled
Daytime Book Club | 1:15 pm Wednesday, February 27
This month we'll discuss Not Our Kind by Kitty Zeldis, read more. Books are chosen and discussion is led by participants. We meet at COH. All members are invited and walk-ins are welcome. Contact Hanora Rosen for more information.

Youth Learning and Programming
Learn all about our youth opportunities! Click here.

View Machon Hadash School Calendar

B'nai Mitzvah Service Learning Workshop | 10:00 am Sunday, February 3
Children with upcoming B'nai Mitzvah are encouraged to attend this workshop. Learn with Rabbi Mario about the
ins-and-outs of leading Shabbat services at Or Hadash. View schedule
PJ Library KabalTOT Shabbat | 5:30 pm Friday, February 8
Parents and tots are invited to a musical service followed by Shabbat dinner starting at 6:00 pm! All in attendance are welcome to stay for Servicio de Shabbat services following dinner. The Prayground will be open! Don't forget to register so we know how much food to prepare.
---
Birthdays | January 30 - 5 February
1/30
Bradley Slutsky
Coby Benveniste
1/31
Janet Kolodner
Gabriella Richman
2/1
Geordie Francombe
Sandy Saltzman
Jonah Throne
2/2
Harvey Brightman
Max Marcovitch
Benjamin Nadler
Lola Sliom
Ruth Walker
2/3
Ronald Hilley
Erik Lerner
Scott Rosenbaum
2/4
Analia Bortz
2/5
Eduardo Romo
Robert Tourial
Yahrzeits | February 1 - 7
2/2
Chaim Lukowski, Father of Jay Lukowski
2/3
Ethel Drexler Dalmat, Mother of Michael Dalmat
Harry Labovitz, Father of Albert Labovitz
Marilyn Rita Perley, Aunt of Robin Lewis
Pauline Marks, Aunt of Ilene Zier
2/4
Muriel Gordon, Grandmother of Daniel Gordon
2/5
Linda Young Barnes, Mother of Kimberly Reingold
Martie Warner Buchalter, Mother of Carol Buchalter Mittel
Norman Shavin, Father of Mark Shavin
2/6
Donald Langstein, Uncle of Helaine Shuster
2/7
Bennett Ginburg, Husband of Millicent Ginburg and Father of Paul Ginburg
George Katzman, Father of Jody Kassel
Julia Maman, Mother of Margalit Gordon
---
Names in blue denote Memorial Brick in the sanctuary.
Click here to find out how to purchase a Memorial Brick for your loved one.
How will you assure Jewish tomorrows? Click here to learn about LIFE & LEGACY.
January 22 - 28
Chesed Fund
In Memory of Sylviane Benisti-Zaoui
Janet Kolodner
Sheila and Michael Dalmat
Rochelle and Larry Mucha
Annette and Ted Marcus
In Honor of Jeanney Kutner and Sherry Frank
Annette and Ted Marcus
Education and Youth Program Fund
In Memory of Sylviane Benisti-Zaoui
Leslie and Fred Wachter
In Honor of Remy Madison Blechman
Leslie and Fred Wachter
General Fund
In Memory of Sylviane Benisti-Zaoui
Dora and Flavio Manela
Jenise and Henry Spil
Penina and Michael Haber
In Honor of Devi Knapp...
Our 2019 Power of ONE Honoree
Denise Fields Lee
In Honor of The Wedding of
Shira Berman and Eli Franco
Michal Ilai
In Honor of Remy Madison Blechman
Lori and Todd Edlin
Elaine and Jerry Blumenthal
In Honor of Remy Blechman and grandparents
Melinda and Steve
Maxine and Cedric Suzman
In Honor of The Wertheim Family on the birth of
Remy Madison Blechman
Abby Friedman and Harry Heiman​​​​​​​
Kiddush Fund
In Memory of Sylviane Benisti-Zaoui
Marj and Doug Friedman
Prayer Books and Library Fund
In Memory of Sylviane Benisti-Zaoui
Susan and Aaron Danneman
Rabbis' Discretionary Fund
In Memory of Esther Zimmerman
Sherry Frank
In Honor of Rabbi Analia's Birthday
Denise Fields Lee
In Honor of Remy Madison Blechman
Sherry Frank
Tikkun Olum Fund
In Memory of Isaac Leff
Nicole and Jack Leff
In Honor of Remy Madison Blechman
Rosanne and Andy Kauss
In Honor of Sherry Frank
Hanora Rosen and Edward Berman
---
---


Click here to honor or memorialize a loved one with your tax-deductible donation to Congregation Or Hadash.
Get Social | Stay Connected
Sat, December 14 2019 16 Kislev 5780