e-Hadashot (חדשות) Weekly Newsletter
January 16, 2019 | 10 Shevat 5779 - שתט
Shabbat Candle Lighting 5:36 pm | Havdalah 6:25 pm
Parashat Beshalach | פרשת בשלח
Ma Hadash - מה חדש

Rabbi Dr. Analia Bortz and Rabbi Mario Karpuj

From the Rabbis:

Wednesday, January 16
4:45 pm Machon Hadash
Friday, January 18
6:30 pm Servicio de Shabbat
Together with Shabbat JAM
Saturday, January 19
9:15 am Shabbat Services
9:30 am Machon Hadash

Sunday, January 20
9:15 am Minyan
10:00 am B'nai Mitzvah Learning Service Workshop
11:00 am Bar/Bat Mitzvah Family Class
6:30 pm IAC Eitanim Program
Monday, January 21
** MLK DAY **
The Office will be closed in observance
Mitzvah Day and Citywide Tu B'Shvat Tree Planting
(see Community for details)
Tuesday, January 22
7:00 am Morning Minyan
8:00 am Learning with the Rabbis
12:00 pm Torah in the Woods

Wednesday, January 23
11:45 am What's Hot and What's Not in Israel
1:15 pm Daytime Book Club
4:45 pm Machon Hadash
---
Mazal Tov to Sherry Frank, to be honored at the
36th Annual King Center Salute to Greatness Awards Ceremony, January 19. Sherry is the recipient of the Christine King Farris Legacy of Service Award.
A tribute to Sherry Frank
LIFE & LEGACY...
What's your passion?
(Click logo or contact Scott Allen for more information.)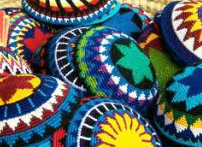 Upcoming B'nai Mitzvah
(Support our Kids! Active links point to B'nai Mitzvah Projects)

1/26 Dana Cohn
2/9 Alan Drucker
2/16 Jonah Blum
Congregational Highlights
Shabbat JAM | 6:30 pm Friday, January 18
Join us once again to welcome the Shabbat Bride with celebration, song, dancing and prayer. The Shabbat Jam band, featuring talented musicians from our congregation, will add a musical touch to the Service.
No RSVP required.
Daytime Book Club | 1:15 pm Wednesday, January 23
This month we'll discuss Becoming Mrs. Lewis by Patti Callahan, read more. Books are chosen and discussion is led by participants. We meet at COH. All members are invited and walk-ins are welcome. Contact Hanora Rosen for more information.
Men's Club World Wide Wrap | 9:15 am Sunday, February 3
Join our Men's Club for Minyan and breakfast. Following breakfast, at 10:30 am we will have a presentation by our guest speaker Steve D. Reece, Founder and CEO, The Matzevah Foundation, Inc. This event is open to the entire congregation. Your reservation is required to ensure we have enough food. Please RSVP here or to dlee@or-hadash.org. Read more
Scout Shabbat | 6:30 pm Friday, February 8
Join Cub Scout Pack 1818 for Shabbat services. Siblings and Scouts from any troop/pack (girls & boys) are welcome. Bring the whole family for songs, blessings, and mixers, with an Oneg to follow. For more information, please contact Adam Throne at Aet467@gmail.com.
ShabbaTalks | 11:00 am Saturday, February 9
Each month through May 2019, explore theology with Rabbi Analia. We will discuss articles by David Hartman, A.J. Heschel, Eliezer Berkovitz, Jacob Milgrom, and Neil Gillman. Feel free to attend these sessions à la carte or step out of services to participate. No RSVP required! Share flyer.
COH Book Club | 7:00 pm Wednesday, February 13
This month's Book Club host is Cathy Jacobson; Rabbi Analia will facilitate. We'll review and discuss Letters to my Palestinian Neighbor by Yossi Klein Halevi. All members are welcome to join. For information about this book club and to RSVP, please email cohbookclub@aol.com. View 2018-19 Book Schedule.
Latte and Learning | 9:30 am Thursday, February 14

A casual gathering for study and conversation that meets the second Thursday of the month. Topic: Biblical and Talmudic Dysfunctional Characters; led by Rabbi Analia. All are welcome. No reservation required.
Or Hadash U | 7:30 pm Thursdays, beginning February 21 for 5 Weeks
T
en Paths to God – Part 2: A new, online curriculum on Judaism and Jewish identity based on traditional sources and the teachings of Rabbi Lord Jonathan Sacks (www.rabbisacks.org/TenPaths). It answers the three fundamental questions every reflective person will ask at some point in their life – Who am I? Why am I here? How then shall I live? Attendees will engage in an analysis in Hevruta (pairs), Habura (a study group) or in group discussions based on selected phrases and specific questions found in the materials. If time permits, supplementary sources will be used to take a deeper look at the week's core concepts. NOTE: Part 2 (units 6 -10) is the second half of this course. Attendance in Part 1 (Units 1-5) is not a prerequisite to participate in Part 2. To fully participate in the classes, please RSVP here at least once so we can provide you with the link to the upcoming week's materials. Share flyer.
Teens for Israeli Teens | 4:00 pm Sunday, February 24
Join us for a musical performance by extraordinary teen artists in support of the Dr. Israel Goldstein Youth Village. Donations in excess of $25 are tax deductible: ($25/adult (or more), $10/teens 13-18, $5/children under 13). Tickets
can be purchased at the door or by mailing your check, payable to PEF Israel Endowments Fund, to Judy Robkin (150 Northland Trail, Sandy Springs 30342). If you have any questions, please give Judy a call at 678.778.5631. Share flyer with your social media!

Youth Learning and Programming
Learn all about our youth opportunities! Click here.

View Machon Hadash School Calendar

B'nai Mitzvah Service Learning Workshop | 10:00 am Sunday, January 20
Children with upcoming B'nai Mitzvah are encouraged to attend this workshop. Learn with Rabbi Mario about the
ins-and-outs of leading Shabbat services at Or Hadash. View schedule
Teens Taking Action | 4:30 pm Friday, January 25
Do a Mitzvah: Blanket Making. Students in grades 8-12 are invited to join us from 4:30-6:30 PM at Or Hadash. We'll be discussing social justice and making blankets to donate to Grady Hospital's younger patients. Let us know you are coming so that we can plan accordingly... Click here to RSVP to teenstakingaction.orhadash@gmail.com
Click here to learn more about Teens Taking Action
Middle School Shabbat Dinner | 7:45 pm Friday, January 25
Join us for services at 6:30 pm followed by dinner for the whole family! If you are a middle schooler interested in leading a part of the service (opening ark, kiddush, etc.) please contact Rachel Herman. RSVP for dinner here.
PJ Library KabalTOT Shabbat | 5:30 pm Friday, February 8
Parents and tots are invited to join us for a musical service and Shabbat dinner starting at 6:00 pm! All are welcome to stay for services following dinner. The Prayground will be open! Don't forget to register so we know how much food to prepare.
---
Birthdays | January 16 - 22
1/16
Ben Walker
1/17
Carol Elan
Alan Pilzer
Rodolfo Romo
Cathy Schiff
1/18
Ariana Lewis
Bennett Simpson
Howard Wexler
1/19
Elana Berghoff
Jake Sagel
Gordon Singer
1/20
Emily Duner
Marcus Gordon
1/21
Marc Backer
Jessica Gordon
Rachel Herman
1/22
Arthur Eisner
Sherrie Reish
Yahrzeits | January 18 - 24
1/18
Joseph Berger, Father of Keith Berger
Louis Payne, Father-in-law of Deborah Payne
Moises Spil, Father of Henry Spil
Sam Snyder, Father of Gary Snyder
1/19
Elias Ventura, Father of David Ventura
Frieda Isenberg, Mother of Robert Isenberg
Marcelo Manela, Brother of Flavio Manela
Maurice Goldberg, Step-Father of Carl Feigenbaum
Ruth Citron, Mother of Marla Shavin
Samuel Adler, Grandfather of Robin Lewis
Sylvia Greenfelt, Grandmother of Lisa Lefkovits
Warren Safter, Father of Michelle Epstein
1/20
David Finkelstein, Husband of Shlomit Ritz Finkelstein
Elsie Toppin, Mother of John Ellison
1/21
Martha Turner, Mother of Renee Hoelting
Pearl Goldberg, Grandmother of Richard Parker
1/22
Maurice Kravtin, Father of Michelle Gary
Max James Pollock, Father of Stanley Pollock
1/23
Alma Schloss, Grandmother of Michael Shuster
Ann Moss, Grandmother of Jaime Goldberg and Mother-in-law of Robert Isenberg
Diane Shulman, Fiancee of Louis Bloom
Jeanette Levis, Grandmother of Stacey Hader Epstein
Lawrence Shuster, Father of Michael Shuster
Manye Bat Eliyahu, Mother of Ethel Milgram
1/24
Anita F. Seidman, Mother of Sanford Seidman
Charles Mittel, Father of Michael Mittel
Elaine Marcus, Mother of Ted Marcus
---
Names in blue denote Memorial Brick in the sanctuary.
Click here to find out how to purchase a Memorial Brick for your loved one.
How will you assure Jewish tomorrows? Click here to learn about LIFE & LEGACY.
January 8 - 14
Chesed Fund
In Memory of Sonia and Michael Bock
Ilene and Steven Zier
In Honor of Ella Jeffres Bat Mitzvah and
the Wedding of Shira Berman and Eli Franco
Robert and Kathy Eisenband
Education and Youth Program Fund
In Honor of Yael Sierra
Fred and Leslie Wachter
General Fund
In Memory of Moises Spil
Henry and Jenise Spil
In Memory of Rosanne Kauss' beloved Aunt Beverly
Marc and Susan Backer
In Honor of 50th Anniversary of Barbara and Paul Flexner
and the Birth of Yael Carolina Sierra
Karen Kahn Weinberg and Daniel Weinberg
In Honor of the golden anniversary of
Paul and Barbara Flexner
Elaine and Jerry Blumenthal
Kiddush Fund
In Honor of Barbara and Paul Flexner's 50th
Wedding Anniversary
Marj and Doug Friedman
In Honor of the 65th Anniversary of Harvey's Bar Mitzvah
Arlene and Harvey Brightman
Rabbis' Discretionary Fund
In Honor of my 100th Birthday
Theodora Haber
In Honor of Shira Berman and Eli Franco's Marriage
Sherry Frank
In Honor of the birth of Yael Sierra
Elaine and Jerry Blumenthal
In Memory of Esther Zimmerman
Sherry Frank
In Memory of Joseph Berger
Keith and Beth Berger
---
---


Click here to honor or memorialize a loved one with your tax-deductible donation to Congregation Or Hadash.
Jewish Atlanta
Click the graphic above to read what's happening with our community in the Greater Atlanta area.
Get Social | Stay Connected
Sat, December 14 2019 16 Kislev 5780