e-Hadashot (חדשות) Weekly Newsletter
February 6, 2019 | I Adar 1, 5779 - אדר
Shabbat Candle Lighting 5:57 pm | Havdalah 6:46 pm
Parashat Terumah | פרשת תרומה
Ma Hadash - מה חדש

Rabbi Dr. Analia Bortz and Rabbi Mario Karpuj

From the Rabbis:

Wednesday, February 6
4:45 pm Machon Hadash
Friday, February 8
5:30 pm PJ Library KabalTot Shabbat and Dinner
6:30 pm Servicio de Shabbat | Scout Shabbat
Oneg Sponsored Scout Troop 1818
Saturday, February 9
9:15 am Shabbat Services
9:30 am Machon Hadash
11:00 am Tot Shabbat
11:00 am ShabbaTalks with Rabbi Analia
5:30 pm Bar Mitzvah Celebration of Alan Drucker
Sunday, February 10
11:00 am Bar/Bat Mitzvah Family Class
6:30 pm IAC Eitanim Program (info)

Tuesday, February 12
7:00 am Morning Minyan
8:00 am Learning with the Rabbis
12:00 pm Torah in the Woods
7:30 pm Executive Committee Meeting

Wednesday, February 13
11:45 am What's Hot and What's Not in Israel
4:45 pm Machon Hadash
7:00 pm COH Book Club (offsite)
---


As we kick off National Jewish Disabilities Awareness and Inclusion Month (JDAIM) we want to acknowledge Devi Knapp's work in teaching our entire community to fight the stigmas associated with mental health issues and to find ways to create an inclusive environment for those who struggle with invisible or unseen disabilities. Yasher Koach to Devi for receiving the Power of One award and Todah Rabah to Devi and Sophie Knapp for educating our 3rd-6th Graders last Shabbat about Mental Health.
LIFE & LEGACY...
What's your passion?
(Click logo or contact Scott Allen for more information.)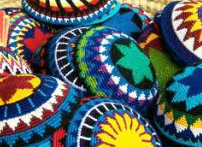 Upcoming B'nai Mitzvah
(Support our Kids! Active links point to B'nai Mitzvah Projects)

2/16 Jonah Blum
3/2 Carina Jacobs (Havdalah)
3/8 Lily Knapp
3/9 Brandon Buchalter
Congregational Highlights
Scout Shabbat | 6:30 pm Friday, February 8
Join Cub Scout Pack 1818 for Shabbat services. Siblings and Scouts from any troop/pack (girls & boys) are welcome. Bring the whole family for songs, blessings, and mixers, with an Oneg to follow. For more information, please contact Adam Throne at Aet467@gmail.com.
ShabbaTalks | 11:00 am Saturday, February 9
Each month through May 2019, explore theology with Rabbi Analia. We will discuss articles by David Hartman, A.J. Heschel, Eliezer Berkovitz, Jacob Milgrom, and Neil Gillman. Feel free to attend these sessions à la carte or step out of services to participate. No RSVP required! Share flyer.
COH Book Club | 7:00 pm Wednesday, February 13
This month's Book Club host is Cathy Jacobson; Rabbi Analia will facilitate. We'll review and discuss Letters to my Palestinian Neighbor by Yossi Klein Halevi. All members are welcome to join. For information about this book club and to RSVP, please email cohbookclub@aol.com. View 2018-19 Book Schedule.
Latte and Learning | 9:30 am Thursday, February 14

A casual gathering for study and conversation that meets the second Thursday of the month. Topic: Biblical and Talmudic Dysfunctional Characters; led by Rabbi Analia. All are welcome. No reservation required.
Or Hadash U | 7:30 pm Thursdays, beginning February 21 for 5 Weeks
T
en Paths to God – Part 2: A new, online curriculum on Judaism and Jewish identity based on traditional sources and the teachings of Rabbi Lord Jonathan Sacks (www.rabbisacks.org/TenPaths). It answers the three fundamental questions every reflective person will ask at some point in their life – Who am I? Why am I here? How then shall I live? Attendees will engage in an analysis in Hevruta (pairs), Habura (a study group) or in group discussions based on selected phrases and specific questions found in the materials. If time permits, supplementary sources will be used to take a deeper look at the week's core concepts. NOTE: Part 2 (units 6 -10) is the second half of this course. Attendance in Part 1 (Units 1-5) is not a prerequisite to participate in Part 2. To fully participate in the classes, please RSVP here at least once so we can provide you with the link to the upcoming week's materials. Share flyer.
Daytime Book Club | 1:15 pm Wednesday, February 27
This month we'll discuss Not Our Kind by Kitty Zeldis, read more. Books are chosen and discussion is led by participants. We meet at COH. All members are invited and walk-ins are welcome. Contact Hanora Rosen for more information.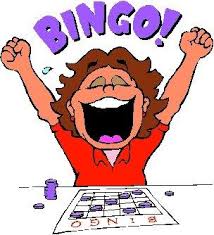 BINGO at the Breman | 7:30 pm Wednesday, March 6
Bingo is back on the calendar and we hope you will mark yours to attend! Four weeks to start and four reasons Seniors love Bingo [excerpts provided by Leisure Care]. 1) An Opportunity to be Social: First and foremost, Bingo is a social game. It brings people together from all over the community to physically be together in the same room, doing the same thing. Players can chat with each other while numbers are being called and, even for the most introverted seniors, striking up a conversation is made easier by having a common interest and a common goal – winning Bingo! RSVP here.

Youth Learning and Programming
Learn all about our youth opportunities! Click here.

View Machon Hadash School Calendar

PJ Library KabalTOT Shabbat | 5:30 pm Friday, February 8
Parents and tots are invited to a musical service followed by Shabbat dinner starting at 6:00 pm! All in attendance are welcome to stay for Servicio de Shabbat services following dinner. The Prayground will be open! Don't forget to register so we know how much food to prepare.
B'nai Mitzvah Service Learning Workshop | 10:00 am Sunday, February 17
Children with upcoming B'nai Mitzvah are encouraged to attend this workshop. Learn with Rabbi Mario about the
ins-and-outs of leading Shabbat services at Or Hadash. View schedule
---
Birthdays | February 6 - 12
2/6
Scott Fineberg
Sarah Sukin
Abigail Szabo
2/7
Stephen Cohen
2/8
Katie Cohen
Richard Parker
2/9
Jennifer Aqua
Maya Clayman
Stephanie Rubel
Owen Schneider
2/11
Arlene Brightman
Daniel Richman
Ryan Rosenblum
Gladys Schussel
Selwyn Sturisky
Yahrzeits | February 8 - 14
2/8
Benjamin Isenberg, Brother of Robert Isenberg
Ida Plotnikov, Grandmother of Richard Parker
Norman Mesirow, Father of Judith Cohen
Sol Freedman, Father of Steven Freedman
2/9
Pauline Strauss, Mother of Renee Lebowitz
2/10
Lila Saulson, Mother-in-law of Diane Wulfsohn Saulson
Thelma Belle Lewis, Mother of Marsha Rueff
Victor Sasson, Father of Nicole Leff
2/11
Edward Jerome Langstein, Father of Helaine Shuster
Lillian Strongwater-Cohan, Mother of Jay Strongwater
2/12
Brandon Patrick Michaels, Father of Clark Michaels
2/14
Adolph Rubel, Father of Gene Rubel
Gerson Gordon, Grandfather of Daniel Gordon
Ronald Alan Schneiderman, Husband of Dana Freiman
Sara Gelb, Mother of Harriet Kaminsky
---
Names in blue denote Memorial Brick in the sanctuary.
Click here to find out how to purchase a Memorial Brick for your loved one.
How will you assure Jewish tomorrows? Click here to learn about LIFE & LEGACY.
January 29 - 4 February
Education and Youth Program Fund
In Honor of Howard and Patty Maziar's grandchild
Arlene and Harvey Brightman
In Honor of Devi Knapp and her The Power of One Honor
Kathy and Bob Eisenband
General Fund
In Appreciation of Or Hadash
Barry Rabinowitz
In Memory of Sandy Coffsky
Barbara and Mark Murovitz
In Memory of Sylviane Benisti-Zaoui
Jan Jaben-Eilon and Joab Eichenberg-Eilon
In Honor of Denise Lee
Devi Knapp
Rabbis' Discretionary Fund
In Honor of Rabbi Analia's Birthday
Angela Habeeb-Ajao
Denise Fields Lee
In Memory of Ron Schneiderman
Dana and Larry Freiman
Tikkun Olum Fund
In Memory of Moses Collis
Lisa and Sherman Cohen
---
---


Click here to honor or memorialize a loved one with your tax-deductible donation to Congregation Or Hadash.
Jewish Atlanta
Click the graphic above to read what's happening with our community in the Greater Atlanta area.
** Highlights in Community **


Jewish Atlanta Film Festival (6-26 February) tickets now on sale!
Atlanta Jewish Music Festival (7-16 February) tickets now on sale!
Save-the-Date for our Synagogue Heroes (3/7): Mitzvah for the Mikvah
Get Social | Stay Connected
Sun, May 31 2020 8 Sivan 5780