e-Hadashot (חדשות) Weekly Newsletter
February 20, 2019 | I Adar 15, 5779 - אדר
Shabbat Candle Lighting 6:10 pm | Havdalah 6:59 pm
Parashat Ki Tisa | פרשת כי תשא
Ma Hadash - מה חדש

Rabbi Dr. Analia Bortz and Rabbi Mario Karpuj

From the Rabbis:
The Reinvention of Jerusalem
Or Hadash Congregational Trip to Israel, join us; details below!

Wednesday, February 20
4:45 pm Machon Hadash
Thursday, February 21
7:00 pm Or Hadash U: Part 2 Unit 6
Friday, February 22
6:30 pm Servicio de Shabbat
Saturday, February 23
9:15 am Shabbat Services
9:30 am Machon Hadash
11:00 am Tot Shabbat
Kiddush Sponsored by Anne Davis in honor of her 60th Bat Mitzvah Anniversary
and Elaine and Jerry Blumenthal in honor of their 50th Anniversary
Sunday, February 24
6:45 pm Jews and Taboos

Tuesday, February 26
7:00 am Morning Minyan
8:00 am Learning with the Rabbis
12:00 pm Torah in the Woods (offsite)
7:30 pm Board Meeting

Wednesday, February 27
What's Hot and What's Not in Israel (Canceled)
1:15 pm Daytime Book Club
4:45 pm Machon Hadash
---

The Men's Club supports Congregation Or Hadash and promotes member fellowship, Jewish learning, and Tikkun Olam.
(Click logo to learn more)
LIFE & LEGACY...
What's your passion?
(Click logo or contact Scott Allen for more information.)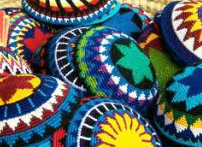 Upcoming B'nai Mitzvah
(Support our Kids! Active links point to B'nai Mitzvah Projects)

3/2 Carina Jacobs (Mincha)
3/8 Lily Knapp
3/9 Brandon Buchalter
Congregational Highlights

Or Hadash U | 7:30 pm Thursdays, beginning February 21 for 5 Weeks
T
en Paths to God – Part 2: A new, online curriculum on Judaism and Jewish identity based on traditional sources and the teachings of Rabbi Lord Jonathan Sacks (www.rabbisacks.org/TenPaths). It answers the three fundamental questions every reflective person will ask at some point in their life – Who am I? Why am I here? How then shall I live? Attendees will engage in an analysis in Hevruta (pairs), Habura (a study group) or in group discussions based on selected phrases and specific questions found in the materials. If time permits, supplementary sources will be used to take a deeper look at the week's core concepts. NOTE: Part 2 (units 6 -10) is the second half of this course. Attendance in Part 1 (Units 1-5) is not a prerequisite to participate in Part 2. To fully participate in the classes, please RSVP here at least once so we can provide you with the link to the upcoming week's materials. Share flyer.
Daytime Book Club | 1:15 pm Wednesday, February 27
This month we'll discuss Not Our Kind by Kitty Zeldis, read more. Books are chosen and discussion is led by participants. We meet at Or Hadash on the fourth Wednesday of the month. All members are invited and walk-ins are welcome. Contact Hanora Rosen for more information.
Feed-the-Hungry at SSUMC | 12:30 pm Sunday, March 3
Through our partnership with SSUMC, we will help prepare and serve a warm and delicious lunch. Let's come together as a community to serve those in need. Click here to sign up for food selection. Unable to help, but want to participate? Please consider making a donation towards the cost of food. Click here to donate online or send your check marked for the Tikkun Olam Fund.If you have any questions, please reach out to Gordon Singer | 404.255.8913.
Family Promise Week | Sunday, March 3 - Sunday, March 10
We are excited to be a part of an incredible volunteer opportunity in collaboration with Family Promise (FP) of North Fulton/Dekalb - ending the cycle of homelessness one family at a time.
This week we spotlight one of three families that will benefit from your participation. Meet Brian, a veteran and single Dad with a 16 year old son, Brennan, in DeKalb County Schools. Currently employed as an Engineer in Norcross, Brian is going through chemotherapy for lymph node cancer but is doing well and has minimal side effects from his chemotherapy. Brian recently was referred to a company that could use his skillset and he is going through the interview process now. Your help is greatly appreciated!
In order to prepare for our families, we need your help to:
1) Prepare and serve meals, set up and break down rooms, engage with families in homework, studies and crafts.
Sign up for FP Volunteer Opportunities here.
2) Stock the pantries (food and supplies) and provide activities for Saturday afternoon. Please sign-up for as many items as you wish and bring them to Sandy Springs United Methodist Church (86 Mt Vernon Hwy, Sandy Springs GA; 404.255.1181: hours are Monday - Thursday 8:00 am - 4:00 pm; Friday 8:00 am - 2:00 pm) no later than Tuesday, February 26th. Please ensure your items are labeled "Family Promise. Sign up for FP Donation Supplies here.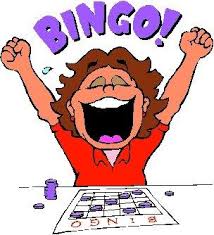 BINGO at the Breman | 7:30 pm Wednesday, March 6
Two weeks to start and one more reason Seniors love Bingo [excerpts provided by Leisure Care].
HEALTHY COMPETITION WITH A DASH OF LUCK. Bingo is most certainly largely a game of luck, but that doesn't stop a feeling of competitiveness during the game and a sense of pride after a win. It's an engaging and fun game that can be competitive in a fun way, knowing skill has very little to do with the outcome. RSVP here.
COH Book Club | 7:00 pm Wednesday, March 13
This month's Book Club host is Ilene Zier; Sara Ghitis will facilitate. We'll review and discuss The Angel by Uri Bar-Joseph. All members are welcome to join. For information about this book club and to RSVP, please email cohbookclub@aol.com. View 2018-19 Book Schedule.
Latte and Learning | 9:30 am Thursday, March 14

A casual gathering for study and conversation that meets the second Thursday of the month. Topic: Biblical and Talmudic Dysfunctional Characters; led by Rabbi Analia. All are welcome. No reservation required.
Shabbat JAM | 6:30 pm Friday March 22
Join us as we welcome the Shabbat bride with celebration, song, dancing and prayer. The Shabbat JAM band will join Servicio de Shabbat on this evening to add a musical flare to the Service. No RSVP required.
Sunday, March 31 through April 6, 2019 | RSVP | Share flyer
We are excited to present our second Jewish-Latino Film Series/Cine Latino Judio at COH! Five days of fabulous films. If you are thinking about attending our finale show, Saturday (4/6) with dinner, reservation must be made by April 1. Leading up to opening night, we will spotlight each film. See you at the movies!
Sunday, March 31 @ 4:00 pm: The Year My Parents Went on Vacation takes place in Brazil in 1970, when the country was ruled by a military dictatorship and its national soccer team, led by Pelé, was making its way toward the finals of the World Cup. The main character is a 12-year-old boy named Mauro who can't seem to think about anything but the upcoming World Cup match between Brazil and Italy. His parents are left-wing activists who must suddenly go underground to escape arrest and try to shelter their son from what is happening by leaving him with his grandfather in São Paulo promising to return for the World Cup match. The plan goes awry, and Mauro winds up in the grudging, grumpy care of his grandfather's neighbor Shlomo, a member of the city's Orthodox Jewish community. >>>This beautiful, funny and touching movie will be introduced by our number one soccer fan, Rabbi Mario, and we will all enjoy pizza afterwards. This film is appropriate for middle schoolers and above, so register and join us for a great Sunday afternoon…Goal!

Youth Learning and Programming
Learn all about our youth opportunities! Click here.

View Machon Hadash School Calendar

B'nai Mitzvah Service Learning Workshop | 10:00 am Sunday, March 17
Children with upcoming B'nai Mitzvah are encouraged to attend this workshop. Learn with Rabbi Mario about the
ins-and-outs of leading Shabbat services at Or Hadash. View schedule
---
Birthdays | February 20 - 26
2/20
Viviana Fajnwaks
David Greenstein
Maya Shatil
2/21
Evan Colker
John Levy
2/22
Jillian Gordon
Anne Grabois-Davis
Brian Schiff
2/23
Warren Binderman
Michael Mittel
2/24
Rebecca Adler
Hayden Jacobs
2/25
Stephanie Kupor
2/26
Ellen Banov
Jared Berenthal
Jon Duke
Levi Linowes
Rina Romo
Juan Romo Garcia
Yahrzeits | February 22 - 28
2/22
Cele Schneier Lewis, Grandmother of Jeff Lewis
Solomon Kassar, Father of Bernice Savell
2/23
Burt Schear, Father of Edith Pilzer
2/24
Joseph Einhorn, Father of Ann Kay
Joshua Gluckstern-Reiss, First Husband of Rabbi Karen Reiss Medwed
2/25
Adele Kruss Taubman, Mother of Suzan Perlstein
Feiga Shapiro, Grandmother of Debra Cohen and Hal Cohen
Gail Ferrar, Mother of Ross Ferrar
Milton D. Sarlin, Husband of Sandra Sarlin
Reba Green, Mother of Debra Adler and Sharon Ferrar
2/26
David Simon, Father of Millicent Ginburg
Warner Blumenthal, Father of Emily Borna
2/27
Barbara Cohen, Mother of Simon Cohen
Lily Miller, Mother of Charles Miller
Victor Herman Cohen, Father of Marshall Cohen
2/28
David B. Rubel, Son of Myrna and Gene Rubel
Estelle Genser, Mother of Ronelle Genser
Raymond Kalman-Gorman, Father of Renee Miller
Sanford Baskin, Husband of Joan Baskin
---
Names in blue denote Memorial Brick in the sanctuary.
Click here to find out how to purchase a Memorial Brick for your loved one.
How will you assure Jewish tomorrows? Click here to learn about LIFE & LEGACY.
February 12 - 18
Chesed Fund
In Memory of Mary Weitz Friedman
Stephanie and Jeff Kupor
In Honor of the birth of Gideon Lev Matz,
Anne Grabois Davis' 60th Bat Mitzvah anniversary,
Elaine and Jerry Blumenthal's 50th wedding anniversary
Annette and Ted Marcus
Education and Youth Program Fund
In Honor of the birth of Gideon Lev Matz
Leslie and Fred Wachter
General Fund
In Honor of the birth of Gideon Lev Matz
Susan and Marc Backer
In Memory of Lenora Buchalter
Pamela and Alan Buchalter
In Memory of Hannah Karp Laipson
Susan and Marc Backer
Prayer Books & Library Fund
In Memory of Sylviane Benisti-Zaoui
Susan and Ron Lee
Rabbis' Discretionary Fund
In Honor of the birth of Gideon Lev Matz
Devi and Dan Knapp
In Memory of Anne Norris
Emily Rome
In Appreciation of Rabbi Analia
Sylvia Friedman
Tikkun Olum Fund
In Memory of Hannah Karp Laipson
Ellen and Sam Banov
---
---


Click here to honor or memorialize a loved one with your tax-deductible donation to Congregation Or Hadash.
Jewish Atlanta
Click the graphic above to read what's happening with our community in the Greater Atlanta area.
**Community Awareness**

This is a gang tag (click to enlarge). Although the sign is not on our property, it is in our community.
There have been incident reports at area schools (Milton/Roswell and Chabad/Forsyth).
We admonish you to stay vigilant!
** Highlights in Community **
Jewish Atlanta Film Festival (6-26 February) tickets now on sale!
Atlanta Jewish Music Festival (7-16 February) tickets now on sale!
Synagogue Heroes (3/7): Mitzvah for the Mikvah
DAFFODIL DASH at Brook Run Park (3/31)
Get Social | Stay Connected
Thu, June 4 2020 12 Sivan 5780