e-Hadashot (חדשות) Weekly Newsletter
February 13, 2019 | I Adar 8, 5779 - אדר
Shabbat Candle Lighting 6:03 pm | Havdalah 6:52 pm
Parashat Tetzaveh | פרשת תצוה
Ma Hadash - מה חדש

Rabbi Dr. Analia Bortz and Rabbi Mario Karpuj

From the Rabbis:
Israel's Tourism off to a great start in 2019
Or Hadash Congregational Trip to Israel, join us; details below!

Wednesday, February 13
11:45 am What's Hot and What's Not in Israel
4:45 pm Machon Hadash
7:00 pm COH Book Club (offsite)
Thursday, February 14
9:30 am Latte and Learning with Rabbi Analia
7:30 pm Executive Committee Meeting
Friday, February 15
6:30 pm Servicio de Shabbat
Saturday, February 16
9:15 am Shabbat Services
Bar Mitzvah Celebration of Jonah Blum
Sunday, February 17
9:15 am Minyan
10:00 am B'nai Mitzvah Service Learning Workshop
11:00 am Bar/Bat Mitzvah Family Class

Tuesday, February 19
7:00 am Morning Minyan
8:00 am Learning with the Rabbis
12:00 pm Torah in the Woods (offsite)

Wednesday, February 20
11:45 am What's Hot and What's Not in Israel
4:45 pm Machon Hadash
---
LIFE & LEGACY...
What's your passion?
(Click logo or contact Scott Allen for more information.)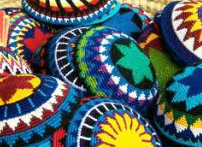 Upcoming B'nai Mitzvah
(Support our Kids! Active links point to B'nai Mitzvah Projects)

3/2 Carina Jacobs (Havdalah)
3/8 Lily Knapp
3/9 Brandon Buchalter
Congregational Highlights
COH Book Club | 7:00 pm Wednesday, February 13
This month's Book Club host is Cathy Jacobson; Rabbi Analia will facilitate. We'll review and discuss Letters to My Palestinian Neighbor by Yossi Klein Halevi. All members are welcome to join. For information about this book club and to RSVP, please email cohbookclub@aol.com. View 2018-19 Book Schedule.
Latte and Learning | 9:30 am Thursday, February 14

A casual gathering for study and conversation that meets the second Thursday of the month. Topic: Biblical and Talmudic Dysfunctional Characters; led by Rabbi Analia. All are welcome. No reservation required.
Or Hadash U | 7:30 pm Thursdays, beginning February 21 for 5 Weeks
T
en Paths to God – Part 2: A new, online curriculum on Judaism and Jewish identity based on traditional sources and the teachings of Rabbi Lord Jonathan Sacks (www.rabbisacks.org/TenPaths). It answers the three fundamental questions every reflective person will ask at some point in their life – Who am I? Why am I here? How then shall I live? Attendees will engage in an analysis in Hevruta (pairs), Habura (a study group) or in group discussions based on selected phrases and specific questions found in the materials. If time permits, supplementary sources will be used to take a deeper look at the week's core concepts. NOTE: Part 2 (units 6 -10) is the second half of this course. Attendance in Part 1 (Units 1-5) is not a prerequisite to participate in Part 2. To fully participate in the classes, please RSVP here at least once so we can provide you with the link to the upcoming week's materials. Share flyer.
Daytime Book Club | 1:15 pm Wednesday, February 27
This month we'll discuss Not Our Kind by Kitty Zeldis, read more. Books are chosen and discussion is led by participants. We meet at COH. All members are invited and walk-ins are welcome. Contact Hanora Rosen for more information.
Family Promise Week | Sunday, March 3 - Sunday, March 10
We are excited to be a part of an incredible volunteer opportunity in collaboration with Family Promise of North Fulton/Dekalb - ending the cycle of homelessness one family at a time.
In coming issues look our spotlight of the families that will benefit from your participation.
Your help is greatly appreciated!
In order to prepare for our families, we need your help to:
1) Prepare and serve meals, set up and break down rooms, engage with families in homework, studies and crafts.
Sign up for FP Volunteer Opportunities here.
2) Stock the pantries (food and supplies) and provide activities for Saturday afternoon. Please sign-up for as many items as you wish and bring them to Sandy Springs United Methodist Church (86 Mt Vernon Hwy, Sandy Springs GA; 404.255.1181: hours are Monday - Thursday 8:00 am - 4:00 pm; Friday 8:00 am - 2:00 pm) no later than Tuesday, February 26th. Please ensure your items are labeled "Family Promise. Sign up for FP Donation Supplies here.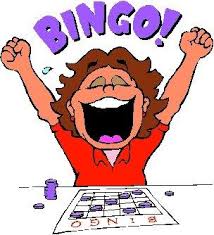 BINGO at the Breman | 7:30 pm Wednesday, March 6
Bingo is back on the calendar and we hope you will mark yours to attend! Three weeks to start and one more reason Seniors love Bingo [excerpts provided by Leisure Care]. INTERGENERATIONAL FUN!
Bingo is not just a game for seniors. In fact, many younger women (ages 18-35) are playing Bingo. It's a great game to play with the whole family and even younger grandchildren can play and have fun.
RSVP here.

Youth Learning and Programming
Learn all about our youth opportunities! Click here.

View Machon Hadash School Calendar

B'nai Mitzvah Service Learning Workshop | 10:00 am Sunday, February 17
Children with upcoming B'nai Mitzvah are encouraged to attend this workshop. Learn with Rabbi Mario about the
ins-and-outs of leading Shabbat services at Or Hadash. View schedule
---
Birthdays | February 13 - 19
2/13
Melinda Burke-Budhram
2/14
Debra Adler
Alan Novoselsky
2/15
Chad Rosenberg
2/16
Nancy Layfer
Matan Richman
2/18
Lexie Gordon
Macey Gordon
Jessica Lazarus
2/19
Joel Freedman
Jennifer Friedman
Yahrzeits | February 15 - 21
2/15
Ethel Applebaum, Mother of Richard Elan
Louis Voron, Father of Sherrie Reish
Moses Collis, Father of Lisa Cohen
Sidney Whistler, Father of Toni Whistler
2/16
Joanie Kower, Friend of Frances Schleicher
2/17
Dalia Helfgot-Hay, Sister of Ruben Helfgot
Lenora Buchalter, Mother of Alan Buchalter
2/19
Mike I. Garber, Father of David Garber
Morris Siegel, Father of Faye Gelb
Rena Barlas, Mother of Dorie Sokol
2/20
Carola Meller, Mother of Louise Meller
Selma Tolkin Nestadt, Mother of Barbara Garber
Stanley Bernard Kahn, Father of Karen Kahn Weinberg
2/21
Anne Norris, Mother of Emily Rome
Lillian Turoff, Mother of Rochelle Mucha
Martin Kritchman, Father of Lucille Epstein
Ross Waldman, Brother of Lisa Lefkovits
Sylvia Lewis, Grandmother of Robin Lewis
---
Names in blue denote Memorial Brick in the sanctuary.
Click here to find out how to purchase a Memorial Brick for your loved one.
How will you assure Jewish tomorrows? Click here to learn about LIFE & LEGACY.
February 5 - 11
Building Fund
In Honor of Milo Levi Maziar
Melinda and Steve Wertheim
In Memory of Harry Labovitz
Debra and Albert Labovitz
In Memory of Mary Weitz Friedman
Melinda and Steve Wertheim
Nicole Ellerine and AJ Robinson
Chesed Fund
In Honor of Milo Levi Maziar
Janet Kolodner
Deborah and Deborah Woodsfellow
In Memory of Mary Weitz Friedman
Rochelle and Larry Mucha
Deborah and Deborah Woodsfellow
In Memory of Estelle Genser
Ronelle Genser
In Memory of Lillian Turoff
Rochelle and Larry Mucha
Education and Youth Program Fund
In Honor of Milo Levi Maziar
Leslie and Fred Wachter
In Memory of Mary Weitz Friedman
Leslie and Fred Wachter
General Fund
In Honor of Ellen Banov
Carol Schneider
In Honor of Milo Levi Maziar
Susan and Marc Backer
In Memory of Mary Weitz Friedman
Susan and Marc Backer
Dora and Flavio Manela
Jenise and Henry Spil
In Appreciation of Robert and Sara Franco
and Gita and Steve Berman
Shira Berman and Eli Franco
Kiddush Fund
In Memory of Mary Weitz Friedman
Marj and Doug Friedman
Minyan Fund
In Memory of Sara Gelb
Harriet Kaminsky
In Memory of Mary Weitz Friedman
Michele and Jeff Howard
Rabbis' Discretionary Fund
In Appreciation of Rabbis Analia and Mario
Amanda and Chuck Cohn
In Honor of Milo Levi Maziar
Devi and Dan Knapp
Karen Kahn Weinberg and Daniel Weinberg
In Memory of Mary Weitz Friedman
Martha Berlin
Sherry Frank
Tikkun Olum Fund
In Memory of Mary Weitz Friedman
Ellen and Sam Banov
In Honor of Milo Levi Maziar
Ellen and Sam Banov
Hanora Rosen and Edward Berman
In Honor of Joshua Reingold
Denise Fields Lee
In Honor of Remy Madison Blechman
Hanora Rosen and Edward Berman
In Honor of Howard and Patty Maziar on the birth
of their grandson, Milo Levi Maziar
Sheila and Mark Cohen
---
---


Click here to honor or memorialize a loved one with your tax-deductible donation to Congregation Or Hadash.
Jewish Atlanta
Click the graphic above to read what's happening with our community in the Greater Atlanta area.
** Highlights in Community **


Jewish Atlanta Film Festival (6-26 February) tickets now on sale!
Atlanta Jewish Music Festival (7-16 February) tickets now on sale!
Save-the-Date for our Synagogue Heroes (3/7): Mitzvah for the Mikvah
Get Social | Stay Connected
Wed, June 3 2020 11 Sivan 5780