e-Hadashot (חדשות) Weekly Newsletter
April 28, 2021 | 16 Iyyar 5781 - אייר
Shabbat Candle Lighting 8:02 pm | Havdalah 8:51 pm
Parashat Emor 5781 | פרשת אֱמוֹר
Spiritual Leader:
Rabbi Lauren Henderson

The office is open so long as it is safe for the staff to be here.
We have made plans for remote access if we need to work from home.
Or Hadash will continue to Zoom all services, classes, life-cycle events,
and meetings for the foreseeable future. We will be guided by advice from the CDC, NIH
and other science and health experts for when it will be safe to change these plans.
We are here to answer your questions
Gail Duner, President
Jason Parker, Interim Executive Director
Rabbi Lauren Henderson
Congregational Highlights
Ongoing Programming Open to the Public and linked on Homepage:
Shabbat Services | Tuesday Minyan | Torah in the Woods | Sunday Minyan
Shavuot Programs: May 16 (Sunday) -17 (Monday)
On Shavuot, we reenact the moment when the entire Jewish community gathered at the foot of Mt. Sinai to receive the eternal wisdom of Torah. Every single year, we receive this wisdom again for our moment. This year, we're offering up three different virtual learning opportunities, enabling you to learn Torah with others from coast-to-coast and across the globe. So if you're looking for intimate, live learning and conversation with local teachers; short and sweet sessions from brilliant Conservative/Masorti teachers across the globe or something a little funky and different, blending arts, music, Torah, food, and more, we've got you covered. Click here for details

Yoga in the Courtyard
2:00 pm Saturday, May 1 and 8 | COH member, Rachel Herman will lead an in-person Yoga session in the courtyard. Space will be limited to 20 guests. Participants are asked to bring your mask, mat, towel, and water bottle. Click a date to RSVP: May 1 ||| May 8

One Prayer Deep Dive: A Siddur Book Club
8:00 am Tuesday, May 4 (follows Minyan)
If you've ever sat in services and wished that you could better understand just one prayer at a time before moving onto the next one, this class is for you! Led by Rabbi Lauren, we'll gather on Zoom to journey prayer-by-prayer through the morning service, looking at just one prayer a week (and occasionally, over multiple weeks). No Hebrew knowledge or prayer expertise required... just bring your questions, curiosity, and a siddur/prayerbook if you have one (we'll also be sharing text on screen for those who don't have a siddur at home).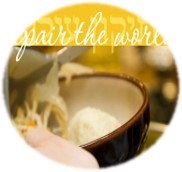 Tikkun Olam Committee Meeting
7:30 pm Tuesday, May 4 | We welcome all members to join the virtual Tikkun Olam Committee (TOC) team meeting. During this planning session we will review our scheduled programs on the Environment (e.g., building our own food garden), Food Insecurity (e.g., SSUMC, CAC) and discuss other programs we will undertake this year. The Zoom link will be in the Tikkun Olam section of our website and uses our passcode. Click for complete info.
What's Hot and What's Not... In Israel
11:45 am Wednesday, May 5 | Join Rabbi Mario Karpuj on the 1st and 3rd Wednesday of each month, from Israel! This formally onsite event is now being conducted via Zoom platform continuing the same informal, and always lively, discussion about current events happening in and about Israel. The Zoom connection will be on our website's homepage along with any study materials provided.
Modern Hebrew 101 for Adults
11:00 am Mondays (May 10, 17, 24, June 7, 14, 21) | From the comfort of your living room join Tziona Zalkow, Or Hadash member and master Hebrew teacher, to bring Hebrew to life! If you are familiar with Hebrew from synagogue but have never really ventured into conversational Hebrew, this is the class for you. We will learn practical vocabulary, explore the basics of grammar, and practice speaking and hearing this beautiful living language. This series is free with your RSVP! Questions? Email Tziona (tbzalkow@gmail.com) and Amy (amy@or-hadash.org).

Or Nashim Zoom Event
7:00 pm Monday, May 10 (the link is password protected) | All women and daughters of Or Hadash are invited! Begin the month of Sivan with us! Join our Rosh Chodesh Meeting. If you would like more information about Or Nashim, please reach out to Anne Greenbaum (annegreenbaum@comcast.net) or Rachel Herman (raherman121@gmail.com)
COH Book Club: Wonderful Books and Thought Provoking Discussion
7:00 pm Wednesday, May 12 | View Schedule and Book Selections
This season, our book club members have chosen their own books. All meetings will be conducted via Zoom platform (homepage link requires passcode) and airs monthly on the second Wednesday (unless otherwise noted). For additional information about this club, please contact Cheryl Hecht @ cohbookclub@aol.com.
Daytime Book Club
1:30 pm Wednesday, May 26 | 'Lite' reading, perfect for anyone home during the day who loves to read, talk, and share a laugh or two. All members are invited to join... walk-ins (Zoom-ins) are welcomed. Books are chosen and discussion is led by participants on Zoom platform. For more information about this book club, contact Harriet Kaminsky (hkaminsk@bellsouth.net) or Hanora Rosen (hanoralrosen@gmail.com). Review this month's selection. Homepage link requires passcode.
---
---
ScholarStream
Tuesdays at 1:00 pm (April 6, 13, 25, May 4) and Wednesdays @ 8:00 pm (April 21, 28, May 5, 12)
ScholarStream returns with new programming Tuesdays @ 1-PM, from Schecter Institutes: From Sorrow to Joy--The Spring Holidays. Also, a collaborative series Wednesdays @ 8-PM, by JTS, the RA, the Schechter Institutes and Ziegler will re-examining some of Zionism's key ideas, moments, and challenges, from its earliest origins and into the 21st century. Follow-up discussion group sessions will be led by Peggy Freedman (no passcode required--look for the dates in the calendar lineup). Sign up individually for each session that you plan to attend. The deadline to register for a given ScholarStream session is 11-AM ET on the morning of the session. Bypass the registration fee, by using this case-sensitive coupon code: SandyApr21. Click here for complete information and to register.
ShinshiNews Ha'aretz with Yuval Lapidoth
Hello! My name is Yuval and I am the new Shinshin!
I am excited to be here, eager to meet you (hopefully in person as soon as possible), and proud to announce a new corner in e-Hadashot: ShinshiNews Ha'aretz! A new edition about Israeli life, culture, politics, initiatives, and more will be released with e-Hadashot, and you are invited to a journey of wondering, asking, and understanding what's happening in Israel and how we all take a part in it.
If you have any questions or requests for next week's ShinshiNews Ha'aretz (or in general) reach out to Yuval: ylapidoth@jewishatlanta.org
Upcoming B'nai Mitzvah
(Support our Kids! Active links point to B'nai Mitzvah Projects)
5/8 (at Home) Jake Shulman
5/15 Hannah Higgins
8/21 Molly Buchalter
LIFE & LEGACY...
What's your passion?
(Click logo or contact Scott Allen
for more information.)
4/28
Margaret Freedman
4/29
Sheryl Erez
4/30
Baylee LaBarge
Briellen Burnstein
5/1
Hal Scherz
Rachel Lazarus
5/2
Saren Schapiro
Matt Simpson
Jacob Ginsberg
5/3
Jeffrey Winter
5/4
Lior Granath
Deborah Gan
Errol Lebowitz
Yahrzeits | May 1 - 7

5/1
Mansour Borna, Father of Ramin Borna
5/2
Ephraim Cooper, Father of Rachel Perling and Grandfather of Emily Perling
Dorothy B. Cornelius, Mother of Cathy Jacobson
Hannah Suzman, Mother of Cedric Suzman
Jane Perlman, Sister of Emily Rome
5/3
Marilyn Sonenshine, Mother of Steven Sonenshine
Lowell Jerome Kremer, Father of Jeffrey Kremer
Geoffrey Goldhamer, Cousin of Sharon Rosenfeld
5/4
Fanny Meisler, Mother of Lori Edlin
5/5
Charles Bernstein, Brother of Sally Ginburg
5/6
Marcus Goldhamer, Father of Sharon Rosenfeld
---
Names in blue denote Memorial Brick in the sanctuary.
Click here to find out how to purchase a Memorial Brick for your loved one.
How will you assure Jewish tomorrows? Click here to learn about LIFE & LEGACY.
April 20 - 26
COH Evening Book Club
In Honor of Cheryl Hecht-Thurschwell
& the Evening Book Club
Sara Ghitis
Shlomit Ritz Finkelstein
Jenise and Henry Spil
In Honor of Shelia Dalmat
Jenise and Henry Spil
Music Fund
In Honor of Sheila Dlamat's Birthday
Michael Dalmat
In Appreciation of Joel Lobel and Shelia Dalmat
Denise Fields Lee
Prayer Books and Library Fund
In Memory of Isaac Kurgan
Ada Gelb
Rabbi's Discretionary Fund
In Appreciation of the blessings extended
to Ted and me on our recent milestones
Annette and Ted Marcus
Tikkun Olam Fund
In Honor of Elise Jade Marcus
Hanora Rosen and Ed Berman
---


Click here to honor or memorialize a loved one
with your tax-deductible donation to Congregation Or Hadash.
---
Jewish Atlanta
Click the links below to read what's happening within our community and the Greater Atlanta area.
Stay updated on community involvement during the days of COVID-19 with

Announcement(s)
Red Cross Blood Drive at AA Synagogue
(9:00 am Sunday, May 2)
Jewish Grandparents Network Gatherings
(Sunday 4/25, 5/2) RSVP
Gary Gulman: The Great Depresh
| 12:00 pm Friday, May 7 (RSVP)
JF&CS | Learn how to position yourself for success (Thursday, May 13 - RSVP)
Re-Discovering the Land of Israel: Free Virtual Tour Sundays: 5/23, 6/6 & 6/27 (RSVP)
JScreen | Genetic Testing Just Got Easy (Testing discount code available)
JELF [Jewish Educational Loan Fund] Register for fall and spring/summer semester(s)
Etgar 36 -- Back on the Road for Summer Journeys (seats available)!
------------
Jewish Federation Resources
-----------
Inside Jewish Atlanta
Israel in the News
Get Social | Stay Connected
Mon, July 26 2021 17 Av 5781